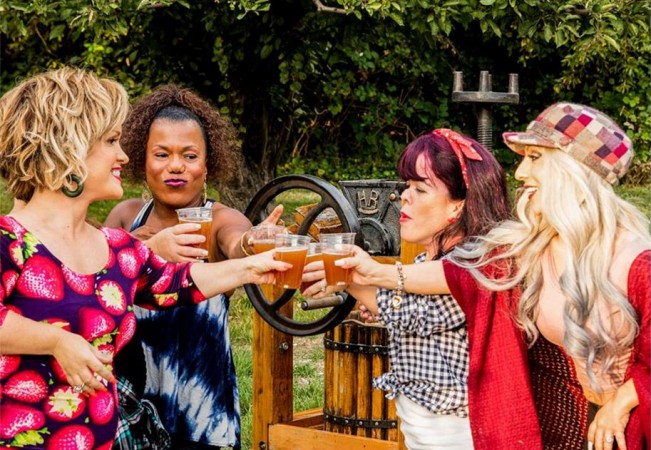 Briana and Matt's honeymoon period as newlyweds comes to an abrupt halt in the latest episode of "Little Women: LA." Brianna, who found out about Matt's sexually suggestive texts, makes a decision about whether or not to be with him.
Briana's mental turmoil is a result of all messages Matt sent to several women on the internet. The TV personality, who discovered this a month after her wedding, has a series of verbal confrontations with her husband. But his replies baffle her and she begins to rethink her decision.
In the promo for episode 14, Briana has a video call with Matt, and to her shock, he says he cheated on her partly because it was her fault. In his words, it was a "two-way street." Briana, inflamed by Matt's response, says he should have thought about his actions before he hurt her. If Briana was undecided about her future with Matt, this conversation certainly gives her some perspective.
Briana speaks with the producer of the reality TV series and says she could never be with him because of the lies and the secrets. Later, she tells Matt she wants some space in her marriage.
At this point, Matt's anger reverberates through Briana's house. He packs his clothes and says he wants to do his own thing. However, a recent report on Christian Post claims Matt later apologises.
It is still unclear if Briana and Matt are together. However, Briana could lose her friends' support if she gives Matt a second chance.
Do you think Matt and Briana will be able to move past their problems? Let us know in the comments section.
"Little Women: LA" Season 4 episode 15 airs at 9 p.m. EST on Wednesday, April 27, on Lifetime. You can live-stream the episode via My Lifetime.