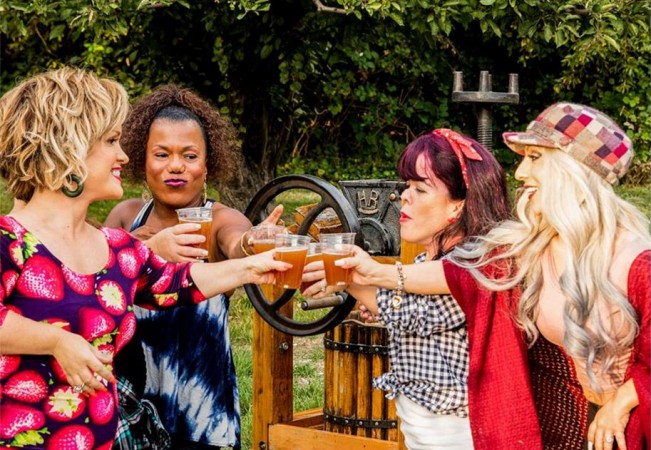 Briana Renee finally tied the knot with Matt Ericson. But their happiness as a married couple seems to have been short-lived. In the latest instalment of "Little Women: LA," rumours of Matt's infidelity surround Briana's marriage.
[Spoiler Alert]
In the Season 4 finale of the Liftetime reality TV series, Briana finds out that her husband has been cheating on her. A highly emotional Briana, who distanced herself from friends throughout Season 4, finds solace in them.
Surprisingly, even Tonya Banks, who wasn't invited to her wedding, ends up at Briana's house in episode 13. She says in the promo, "His actions don't show that he loved you." Cast member Terra Jolé also reveals that Matt has been cheating on his wife for the past five months since they've been married.
Although the promo doesn't reveal what Matt did, a Radar Online article sheds some light on Briana and Matt's marriage. According to the outlet, the reality star's husband sent sexually-suggestive texts to Makayla, a native from Washington D.C.
Briana still seems uncertain about Matt. After all, she has been very much in love with the Seattle native. In the promo, Briana makes her uncertainty clear and says she doesn't know what to think.
Will Briana opt for a divorce? Will Matt try to change her mind? Perhaps all these questions will be answered in the upcoming episode.
Meanwhile, the gang gathers at Elena's baby shower party but things go amiss as soon as Terra and Christy see each other again. The cast members, who were in the middle of a violent fight a couple of episodes ago, hammer out details of the night. And unsurprisingly enough, they dampen the mood.
"Little Women: LA" Season 4 episode 13 airs 9 p.m. EST on Lifetime. You can live-stream the episode via My Lifetime.