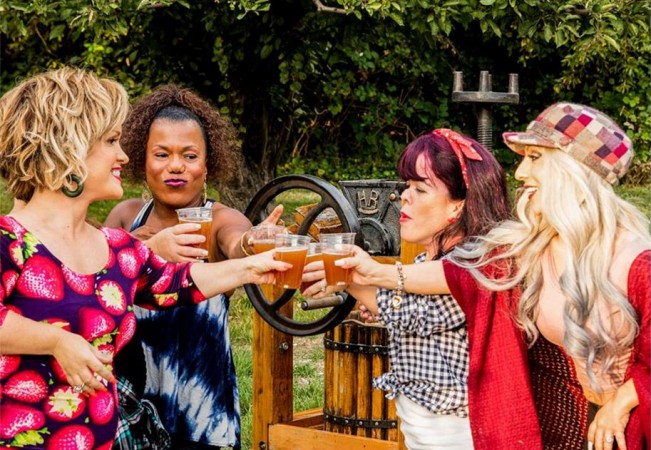 The latest instalment of "Little Women: LA" focuses on the rift between Terra Jolé and Christy McGinty. The aftermath of their violent fight will be depicted in the Lifetime reality TV series' Season 4 episode 11 titled "Media Frenzy."
In last week's episode, Terra confronted Christy about the disastrous bachelorette party in Mexico. She asked Christy if she felt forced to go to Cancun. When Christy remained ambivalent, the confrontation turned into a drunken brawl at a line party. The reality stars hurled glasses at each other and suffice it to say, Christy suffered from what she termed a 'concussion' when a glass hit her head.
When the latest episode of "Little Women: LA" airs, Joe's wife will feel the heat of her actions. Will her husband stay by her side?
The promo for episode 11 indicates that Terra's personal life will be ruined when the numerous media reports about their fight surface. Although she is shocked by the stories, she sticks to her side of the story, "You're telling me she had a concussion? I'm not buying this s**t at all."
While Terra remains in denial, it is her husband who pulls her back to reality. A calm and practical Joe informs his wife that she let Christy take advantage of the situation. He calls his wife's friend an opportunist and makes her think about her friendship.
However, is this the end of Christy and Terra's relationship? According to the synopsis (via TV Guide) for the upcoming episode, Terra goes through a life-changing experience after the fight. It remains to be seen if the two will ever mend their friendship.
"Little Women: LA" Season 4 episode 11 airs 9 p.m. EST on Lifetime. You can live-stream the episode via My Lifetime.