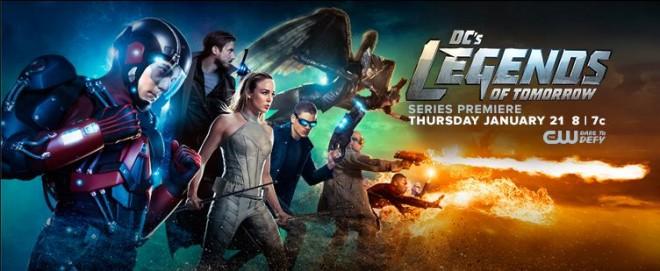 The heroes are more or less losing their battle against Vandal Savage (Casper Crump), and despite his initial judgment, Rip (Arthur Darvill) will take the legends to 2166 in the upcoming episode 13 "Leviathan." At this point in future, Savage is at the zenith of his powers and it will be extremely difficult for the legends to beat him them, but it is the only shot they have, according to Rip.
From the promo, it looks like the team finally has a weapon that can kill Savage. Kendra (Ciara Renée) tells Rip in the promo, "I think I know what we can use to kill savage," to which Rip replies "Bingo!" This probably means that they have a lead on how to defeat Savage.
They do not have too much room for mistakes, because the Time Masters are looking for ways to take the team out of existence. This involves killing the younger selves of these heroes, which is a subject episode 12 of "Legends of Tomorrow" addressed.
Also Read: New arc on "Naruto Shippuden" starting May
It was especially fascinating to see Rip's younger self because other than the fact that he used to be a Time Master and that he wants to avenge the death of his wife and son, we know nothing about him. In "Last Refuge" it was revealed that Rip grew up on the streets when he was really young, but was taken in by his adoptive mother.
There is a possibility that his biological parents are also introduced later in the show, especially his father, Booster Gold. According to the comic book universe, Booster is a superhero and a member of the Justice League. He has no superhero abilities, but a power suit grants him super strength, among other things.
Booster is also a Time Master, and considering the showrunners have not completely revealed Rip's origin story, there is still time to introduce Booster on "Legends of Tomorrow."
Don't forget to watch Season 1 episode 13 of "Legends of Tomorrow" at at 8 p.m. (EST) on Thursday, April 28. You can also stream "Last Refuge" via CWINGO and The CW Seed.