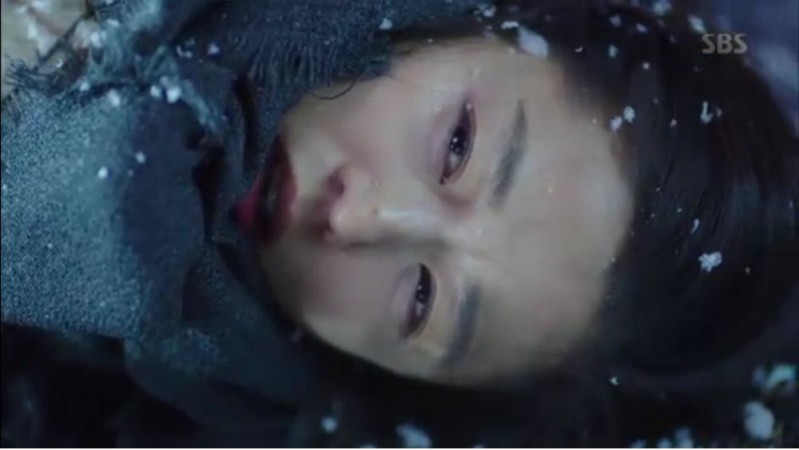 The Legend Of The Blue Sea will be back with episode 6 this Thursday, December 1, at 10 pm KST on SBS. The sequel will be delving deeper into the love story of conman Heo Joon-jae and his mermaid lover Shim Chung.
Episode 5 of the period drama began by showing Kim Dam-ryeong saving Se-hwa from a set of sword men and Lee Min Ho's character reaching out for the female lead's help when serial killer Ma Dae-young shows up at his doorsteps.
The sequel continued to show how the two male protagonists of the show tried their best to save the mermaids from the evil forces. But things turned upside down after Lee Min Ho's character asked his mermaid lover to stay away from him and the villagers found out the whereabouts of golden tailed mermaid.
The cliffhanger for the fifth episode showcased Se hwa locked inside a cave and featured the accident of Shim Chung. So the viewers are eager to know what lies ahead for the mermaids of the show.
It has already been revealed that the legs of a mermaid are her weakness and if they get hurt, she cannot go back to the ocean and live the life of a mermaid. As of now, it is not clear if Jun Ji-hyun's character hurt her legs in the accident. The trailer for the upcoming episode features her in the hospital bed and shows her lover reaching out to her.
But before Lee Min Ho's character realises that she is the same girl he had fallen in love with, the female lead might take her last breath. The video ends by showing him screaming loudly in shock. Will the sixth episode mark the end of Jun Ji-hyun's character as a mermaid?
Click here to watch Legend Of The Blue Sea online via live streaming tonight at 10 pm Korean Time on SBS. Episode 6 will also be available online here for the followers of the period drama world-wide.
Watch the trailer for the new episode here: