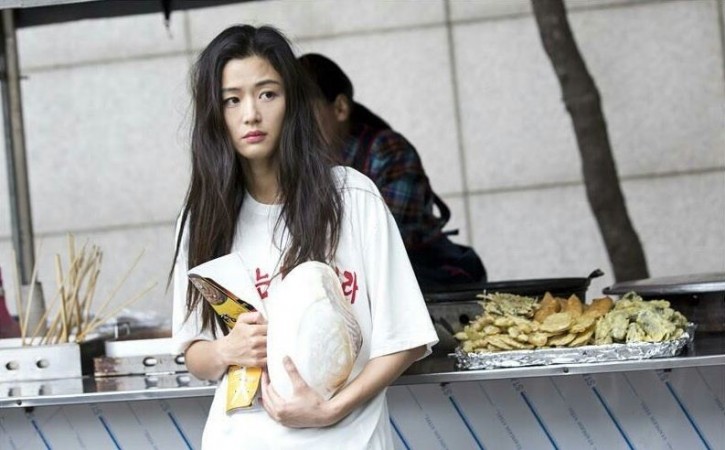 The Legend of the Blue Sea will return with another interesting episode this Wednesday, November 23, on SBS. The period drama began by showing the struggles of a mermaid named Shim Chung to leave as a human being and it also focused on her blossoming romance for conman Heo Joon-Jae. Episode 3 will feature her in Seoul trying to adjust to the city's busy life.
Click here to watch the mini-series online via live stream at 10pm Korean time. The third episode will also be available live online here for the fans across the globe.
The trailers and teaser images of the new episode portray the mermaid in Seoul recollecting her conversation about the capital city of South Korea with her human friend. Since Lee Min Ho's character is nowhere to be seen rumour mills are overriding on his memory loss or betrayal.
While some of the fans believe that the mermaid might have erased the memory of her human friend, others are speculating that the conman could have betrayed her and sold her to a trafficker for money.
However, the followers of The Legend of the Blue Sea will have to wait for the telecast of episode 3 to find out what lies ahead for the onscreen couple. The creative team behind the period drama revealed that the impact of a relationship between human and a mermaid will be unfolded in the upcoming episode.
Meanwhile, the SBS show has hit by another plagiarism controversy recently. A group of netizens claimed that the storyline is similar to that of the 1984 romantic comedy film Splash, which revolves around the romance between a businessman and a mermaid. According to them, many of the antics of Jun Ji-Hyun's character is same as that of the movie character.
The period drama also received a fair share of criticisms from the viewers for its plot holes. The negative comments about the show ranged from, "To summarise this drama in one sentence: the scriptwriter takes a big dump that the cast has to clean up" to "Honestly this drama is more about the cast than the plot."