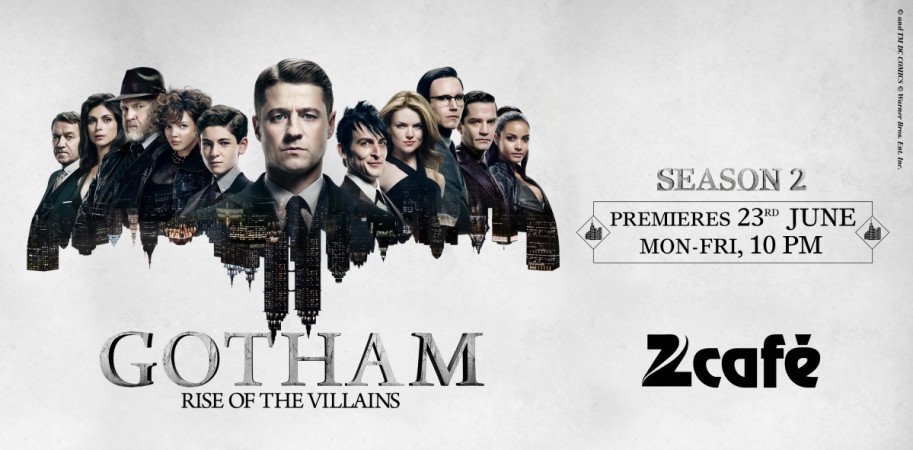 One of the most popular and beloved superheroes, Batman, is coming to India, thanks to Zee Café. Granted, we will see a pre-Batman Bruce Wayne (David Mazouz) in "Gotham," but the story of his journey to becoming the dark knight is as interesting as you would imagine it to be.
Starting Thursday, June 23, Zee Café viewers can see the dark and twisted journey that led Bruce to become Batman. However, the hero of this story is not Bruce, it is the younger version of detective Jim Gordon (Ben McKenzie), who is the one that has to deal with the various versions of the Batman villains that are terrorising the streets of Gotham.
Also Read: Jaime kills Cersei and fulfills Maggy's prophecy in "Game of Thrones" Season 6 finale
In Season 2 especially, fans will get to see quite a lot of the villains that you have loved to hate through the comic books. However, amazing actors like James Frain, BD Wong and Nathan Darrow will bring these heroes to life on screen and put the terror in "Rise of the Villains." Things will definitely be darker and scarier than it has ever been in "Gotham."
Season 2 also brings with it some great "Gotham" merchandise that could be yours if you get the answers for the contest right. Test your knowledge on Batman by entering the contest here. Also, do not forget to catch Season 2 of "Gotham" on on all weekdays at 10 p.m. (IST) starting Thursday, June 23.