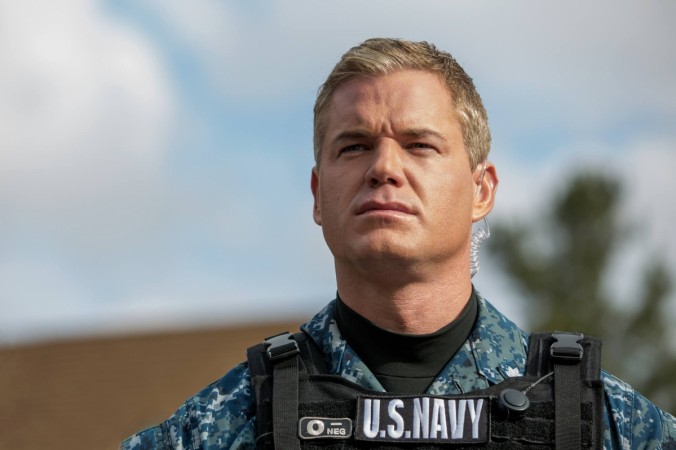 Season 3 of TNT's hit TV series "The Last Ship" has quite successfully captured the geo-political issues that could confront the U.S. if the country loses its power and significance. However, the plot indicates that the idea of what/who is powerful is prone to change and the U.S. could reinstate itself by potentially saving the world from another virus mutation. In the TV show's latest instalment, Season 3 episode 8, Chandler will work on a mission while the rest of the country will be shocked after their President's death.
Previously, "The Last Ship" shocked fans by depicting President Michener's death. Although the President wasn't always a symbol of strength and resilience, his suicide in Season 3 episode 7 was rather unexpected.
When the show returns to television screens this Sunday, the plot will no doubt capture the tragedy of the American people. The synopsis for Season 3 episode 8 (via TV Guide) indicates that much of "Sea Change" will focus on the grief of the American people. However, the plot will also include Tom Chandler's investigation into a virus mutation.
Finding this virus and a cure will be of paramount importance but Chandler will face a number of problems along the way. Firstly, he will struggle with his search in Rachel's absence. Furthermore, it could be much more dangerous than the infection which attacked 80% of the world's population.
In the promo, Chandler says, "Its genocide" and alludes to a chemical weapon. However, it isn't yet clear what exactly they are dealing with.
"The Last Ship" Season 3 episode 8 airs at 9 p.m. EST on Sunday, July 31, on TNT. You can live-stream the episode via TNT's website.