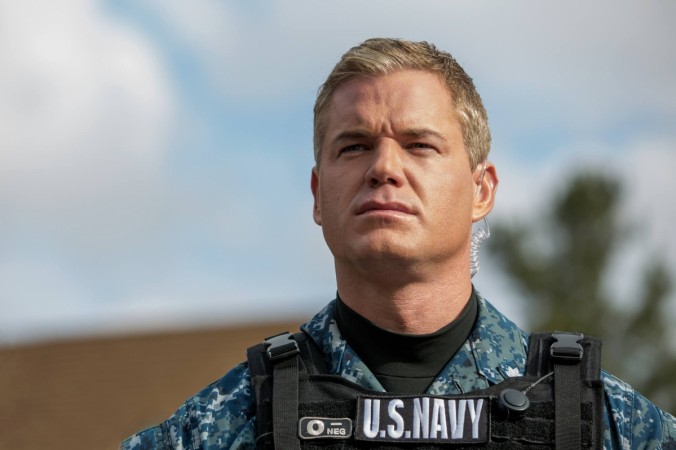 Chandler (Eric Dane) and his people will face an existential threat, forcing him to come up with a plan to save his men. In Season 3 episode 5 of "The Last Ship," the head of the U.S. Navy won't buckle under pressure and successfully save the USS Nathan James. However, this also leads to some unexpected problems.
Fans of the show will remember that Chandler and his men came under attack in last week's instalment, Season 3 episode 4. The armed forces personnel were surrounded by their Asian enemies, leaving little hope of escaping alive.
In Season 3 episode 5, the crew of the USS Nathan James realises that their ship is surrounded by mines and even if they had to escape at full speed, there are chances that they could be hit by a mine.
In the promo, Chandler sends an emotional message to Washington and informs the President that his crew members could be dead. However, he doesn't give up without trying.
In an interview to TV Line, Dane said that his men send out a team to investigate the mines. "We have a really good idea of what we're dealing with, and then we govern ourselves appropriately. We get some help from somebody you wouldn't think would be helpful in that capacity..... Everybody on board chips in," he said.
While Chandler puts his plan in motion, President Michener confronts the political ramifications of what's going on.
In the promo, he asks his people to stay strong in times of crises, but it remains to be seen if POTUS has a plan of his own.
"The Last Ship" Season 3 episode 5 airs at 9 p.m. EST on Sunday, July 10, on TNT. You can live-stream the episode via TNT's website.