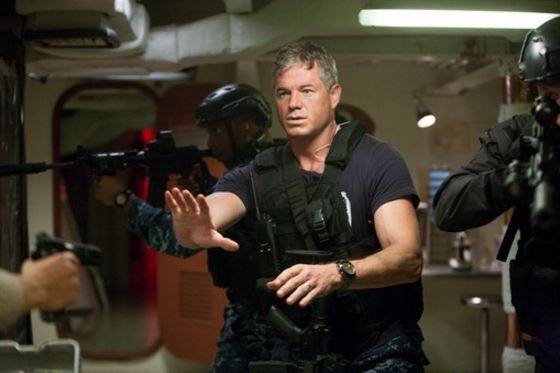 The end of "The Last Ship" Season 3 is upon us and if there's one thing the plot seems to hint at, it is this: Tom Chandler's (Eric Dane) death. The chief of U.S. Naval Operations is a traitor and his countrymen want to see his end. However, will he find help? This will be explored in the latest instalment, Season 3 episode 12 titled "Resistance."
In the upcoming episode the TNT series, Chandler finally lands in the U.S. in the hopes of finding answers to some very troubling questions. The U.S. armed forces personnel try to understand why he's being vilified and investigate further into Allison Shaw's (Elisabeth Rohm) supposed coup.
Whilst taking on this project, he finds help from Tex (John Pyper-Ferguson) and Kara (Marissa Neitling). This turns out to be a blessing because Tex has information on Allison's plans. Nevertheless, it remains to be seen if they can get far.
The promo for Season 3 episode 12 suggests that Chandler's mission turns out to be quite difficult. He faces trouble even before he can land in his country.
In the video clip, the U.S.S. Nathan James gets attacked and a part of the ship catches fire. Although the promo misleads one into thinking that Chandler's life is in jeopardy, the synopsis (via TV Guide) suggests that he makes it safe to dry land.
To be sure, the attack on the ship signifies that death and danger has accompanied Chandler to the U.S. It remains to be seen if he can find a way to hide in the face of growing resistance.
"The Last Ship" Season 3 episode 12 airs at 9 p.m. EST on Sunday, Sep. 4 on TNT. You can live-stream the episode via TNT's website.