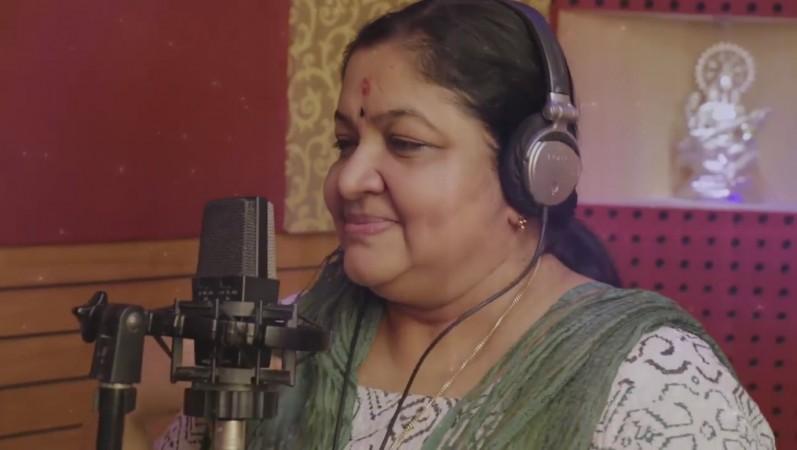 World Autism Day is observed April 2 every year. This year, it was observed with the theme "Autism and the 2030 Agenda: Inclusion and Neurodiversity."
Popular Indian playback singer KS Chithra uploaded a music video on her Facebook page April 3 as a dedication to all the people suffering from autism. Chithra is seen singing her hit Malayalam song "Chentharmizhi" with "Star Singer" fame Sukesh Kuttan, who himself is autistic. The song was originally sung by Chithra and Madhu Balakrishnan for Vineeth and Kavya Madhavan-starrer "Perumazhakkalam" (2004).
"World Autism day 2nd April. On this day, I pray for all those beautiful men and women with this condition. Hope the world will be a better place for them. Have a blessed day [sic]," Chithra had posted on her Facebook page. The autism-special video, shared on the Facebook page of Chithra, has gone viral on social media with more than 700,000 views within a day of its release.
Many fans of Chithra have praised the singer for supporting people with autism. It has to be noted that the "Kehna hi kya" singer's daughter Nandana, who passed away following a swimming pool accident at the age of eight, was also diagnosed with Down syndrome. Meanwhile, Sukesh rose to fame after participating in the sixth season of "Idea Star Singer" in 2012 and was one of the six finalists of the popular singing reality show.
Watch the viral video here:
Check out the audience response to KS Chithra and Sukesh Kuttan's song here:
Ram Kalpat
What a tribute! ‪#‎KSChithra‬ Chithra Chechi!! Of course, I don't have any qualification to even comment on the singing ... But just want to say this melts my heart. God bless you and Sukesh with lots and lots of happiness and health! Autistic people are children of GOD with special talents! The people who recognize that will see how special they are!
Nixon Varghese
Sukesh is very dear to all Malayalees who loves music. He is singing with the legend K S Chitra. My friends would be wondering what is great about it. Sukesh is person who is suffering from Autism. Autism is a neurodevelopmental disorder characterized by impaired social interaction, verbal and non-verbal communication, and restricted and repetitive behavior. Parents usually notice signs in the first two years of their child's life. These signs often develop gradually, though some children with autism reach their developmental milestones at a normal pace and then regress.The diagnostic criteria require that symptoms become apparent in early childhood, typically before age three. Love you Sukesh!
Sid Dutta
I have no words to express, just awestruck. Soulful and so uplifting. The great KS Chitra who has sung the maximum number of songs for the Academy Award winning composer A. R. Rahman with this talented singer named - Sukesh Kuttan who I guess is already a star in Kerela. Thanks to the lady for such a great work she is doing in bringing up the talents,who are really special and superb in their own ways.