MBC historical drama series The King Loves aka The King In Love will be back with episodes 39 and 40 this Tuesday, September 19, at 10pm KST. The finale will revolve around the friendship between Wang Won, Eun San and Wang Rin.
The female lead made a life-changing decision after she was abducted by the male antagonist, Song In. When the evil character gave her an opportunity to escape by risking the life of Crown Princess Wang Dan, she played well.
Im Yoon Ah's character urged the crown princess to drink the poisonous tea and quickly diverted the attention of Song In to change the drink. Towards the end of episode 38, the female lead drank the poisonous drink. Will she meet her demise in the upcoming episodes?
Also read Hospital Ship episodes 13, 14 preview, spoilers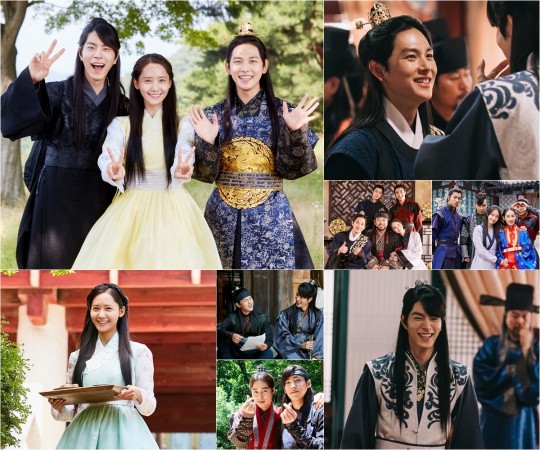 The promo features troubled moments for the female lead, as it shows her struggling with the after-effects of the poisonous drink. The footage also shows Wang Won and Wang Rin searching for Eun San and the male antagonist leaving her body in an isolated place. The clip even hints at the end of her incredible journey with the crown prince and his bodyguard.
However, the viewers are still looking forward to a happy reunion for the female lead and her two friends. According to a Twitter poll conducted by International Business Times India Edition, an impressive 60 percent of the participants claimed that they are looking forward to a reunion between Wang Won, Wang Rin and Eun San.
Meanwhile, 40 percent of those who participated in the poll also said that the crown prince will plot revenge against Song In after getting to know that his bodyguard and the female lead sacrificed their lives for him.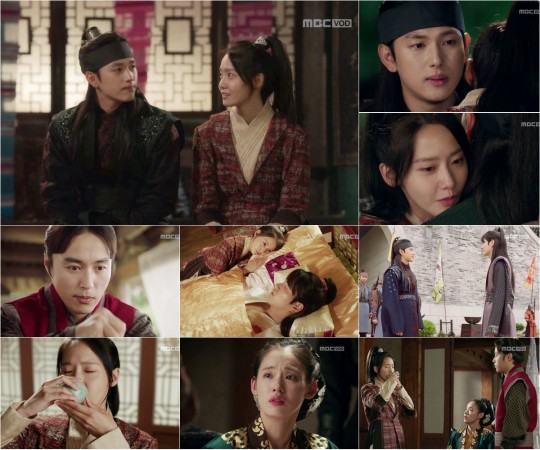 A section of the fans are also looking forward to seeing the crown prince and the female lead as a power couple. "Won and San had sad lives since they were both kids. they deserve love, they deserve to be happy together," stated a follower of the MBC drama.
"A king deserves a friendship and companionship. Especially one raised in a cloud of hate and neglect," stated another viewer of the Korean mini-series. "They deserve happiness together after this much trouble upon their relationship," wrote a follower of the show.
Click here to watch The King Loves episodes 39 and 40 live online tonight at 10 pm KST on MBC. Korean drama lovers can also catch up with the latest episodes of the show on various video streaming sites, such as Viki and DramaFever.