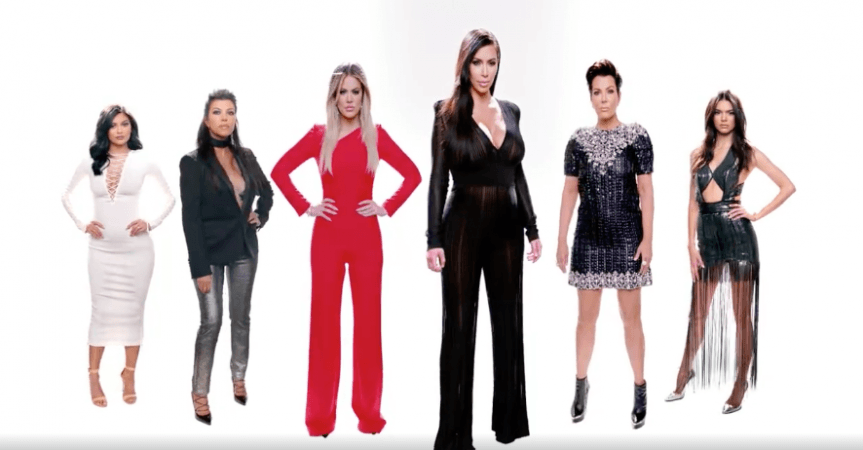 The first family of entertainment is back with lots of drama. In the latest instalment of "Keeping up with the Kardashians," the entire brood travels to New York City for Kanye West's fashion show. However, Scott Disick's absence bothers family members. This is the crux of Season 12 episode 2 of the reality TV show.
If there's one thing the Kardashian/Jenner clan holds dear, it is lending support to family. And in keeping with this tradition, Kylie and Kendall Jenner join their Kardashian sisters and watch Kanye unveil his Yeezy Season 3 line. However, this seemingly banal trip to another city is loaded with family feuds.
Kourtney's ex Scott bails on them. The eldest daughter of the Kardashian clan says that Scott decided against attending the show because he didn't want to attract the media and give rise to speculative articles about his relationship with Kourtney.
Later, she tells the cameras that her sister Kim would be upset by this news, especially since she has tried to help Scott get better.
Nevertheless, it looks like Kanye's wife has a lot to deal with in episode 12. Kim attempts to bridge the gap between Khloe and Caitlyn, who aren't on the best of terms. The reality star hopes that the family's meeting with the Olympian goes well because Khloe's estranged husband, Lamar Odom would be present as well.
Episode 12 of "Keeping up with the Kardashians" marks the former NBA star's first meeting with Caitlyn after he's been discharged from the hospital for drug overdose. Fans of the show will remember that Caitlyn has been vocal about her opposition to drugs.
A recent sneak-peak video includes a scene in which Caitlyn rhetorically asks Lamar, "Life's good, isn't it?" However, it seems like the two don't let the incident derail their relationship. Caitlyn envelops him in a tight hug.
"Keeping up with the Kardashians" Season 12 episode 2 airs at 9 p.m. EST on Sunday, May 8 on E! You can live-stream the episode via E! Live.