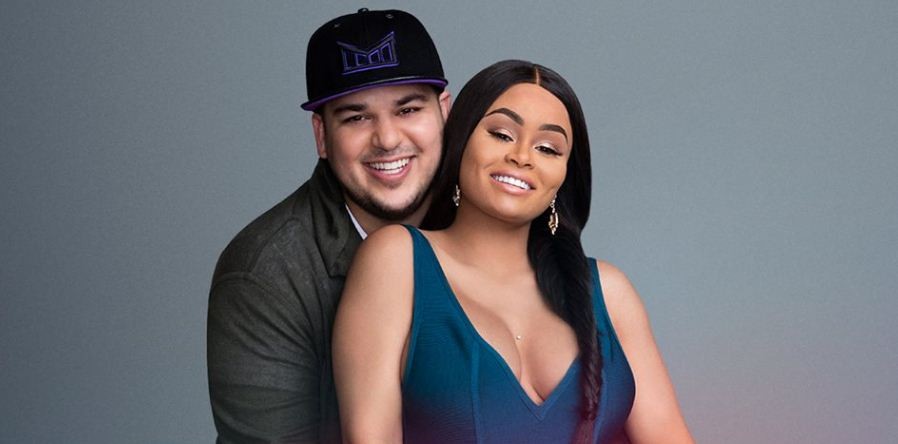 The entire Kardashian clan is furious with Rob in the latest installment of Keeping up with the Kardashians. In season 12 episode 18 titled Lord Disick Returns, Rob's lack of responsibility turns his family against him.
Rob always goes through a turbulent time whenever he has a fight with his fiancée, Blac Chyna. But he takes an extreme step by disappearing on his family and the mother of his child when things go awry.
However, of all the Kardashians, Khloe is the most furious with her brother. She tells her sisters that Rob's behaviour is unacceptable and that they shouldn't condone it or be sympathetic just because he's their brother.
"Would you be okay if Kanye disappeared for five days and never reached out to you?" Khloe asks Kim, whose response is this: "No, I'd die."
Although Kim remains silent when Khloe talks about Rob, she talks to Chyna later to understand what's transpired between the couple. And it appears that Rob and Chyna's fight is much more complicated than they'd imagined.
While talking to Kim, Chyna says that Rob's taking out his frustration on the make-up artist just so that he could use that as an excuse and not attend his grandmother, MJ's birthday party.
"That's what this is all about. He wants to say I'm arguing with Chyna and I don't wanna go," Chyna says.
However, he does meet his sisters who hold an intervention of sorts. Khloe asks him about his disappearance and demands answers.
Meanwhile, the Kardashians decide to bring Lord Disick back. Scott, who has been rather subdued, receives a Lord Disick cape and flag from Kris, and is more than happy to exhibit his sassy side.
Season 12 episode 18's synopsis reads:
The family celebrate MJ's birthday in San Diego, but can't escape the drama when Rob doesn't show up for the party and can't be found after a fight with Chyna. Meanwhile, Scott resurrects "Lord Disick" after much prodding from the Kardashians; and Kim finds doing North's hair a struggle.
Keeping up with the Kardashians season 12 episode 18 airs at 9 pm EST on Sunday, October 30, on E! You can live-stream the episode via E! Live.