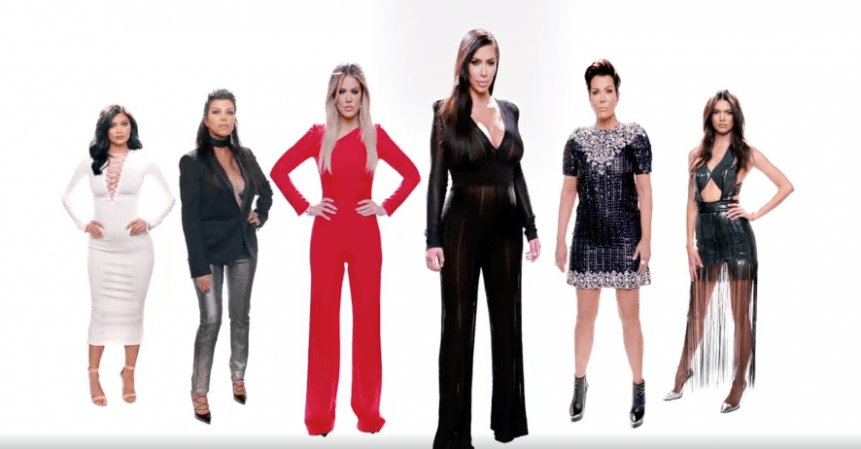 E!'s hit reality TV show Keeping up with the Kardashians is back after a long hiatus. In the mid-season premiere, season 12 episode 17 titled Khloe's Breast Friends, Kim and her mother Kris Jenner have a huge argument.
Anyone who is a Kardashian fan would know that Kim has impeccable style. Her sisters have often said that they would raid her wardrobe on any given day. And in the upcoming instalment, Kim puts her fashion expertise to use and doles out style tips to Caitlyn, who has to attend the ESPY awards.
This helpful act doesn't go unnoticed by Kim's mother, though. She thinks Kanye West's wife is "disloyal" and adds that she feels betrayed.
Although Kim tries to pacify her mother by reminding her that she would never betray her family, the momager is in no mood to listen to her. Kris ends the conversation rather abruptly, leaving Kim and her sister Khloe stunned.
Kim is sure to find a way to solve the problem with her mother; however, she finds it difficult to talk to Khloe out of getting breast implants.
Kim's younger sister tries out breast pads and it is evident that she's proud to have a cleavage. However, Kim enlightens Khloe about the problems of having big breasts.
"I think Khloe doesn't get how hard it is to workout when you have big boobs bouncing around everywhere, so I really want to work out with Khloe so she can test out her bigger boobs," she says in her confessional.
However, Kim's plan doesn't work. Khloe feels fabulous and says she doesn't feel uncomfortable with her big breasts.
Keeping up with the Kardashians season 12 episode 17 airs at 9 pm EST on Sunday, October 23, on E! You can live-stream the episode via E! Live.