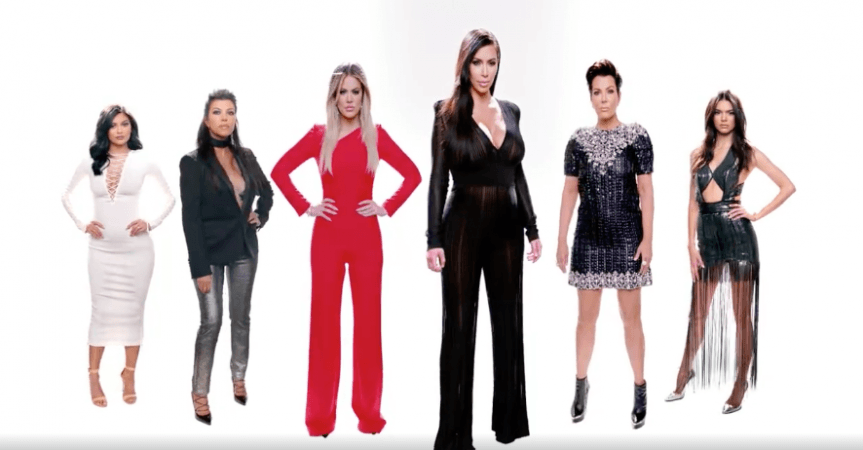 The mid-season finale of "Keeping up with the Kardashians" is upon us and it feels like the show is trying to provide some sort of closure to fans by capturing a meeting that's quite shocking. In Season 12 episode 16 titled "Love at First Sight," Rob Kardashian brings along a very special person to his sister Khloé's birthday but the the latter doesn't feel very excited about meeting her newest family member.
Season 12 of "Keeping up with the Kardashians" has focused so much on Rob and Khloé's feud that Blac Chyna's tenuous relationship with the rest of the family members has almost been ignored. If the make-up artist has been discussed, it has not been in flattering terms. This becomes evident in the upcoming instalment of the E! reality TV series.
In "Love at First Sight," Rob takes his fiancée to his sister's birthday party. Although he thinks this is a great idea, Khloé feels rather awkward about it. After all, she's just started talking to Rob. When Rob asks Khloé if she has spoken to Chyna, she answers in the negative.
In the promo for Season 12 episode 16, Rob asks Chyna to come over and say hi to his sister but it remains to be seen how the two get along.
The upcoming episode of "Keeping up with the Kardashians" devotes its time to Chyna and Khloé's relationship but also depicts a terrible fight that takes place between the sock designer and the make-up artist. However, the rest of the family rallies beyond the newly engaged couple and try their best to make the situation better.
Season 12 episode 16's synopsis (via TV Guide) reads:
The sisters try to fix Rob and Chyna's relationship after the couple get into an explosive fight; the family set their sights on ending Khloe's streak of bad birthdays; and Kourtney panics about having to go on press tour without her siblings.
"Keeping up with the Kardashians" Seaosn 12 episode 16 airs at 9 p.m. EST on Sunday, Sept. 4 on E! You can live-stream the episode via E! Live.