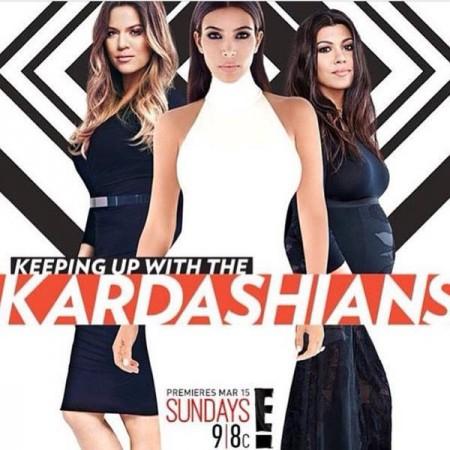 The Kardashian/Jenner clan always indulge in drama and this time, it involves supermodel Kendall Jenner and her dad Caitlyn. The two have different perspectives about her career and this leads to a fight in Season 11 Episode 12 of "Keeping up with the Kardashians."
In the latest episode of E!'s reality series, Kendall, who adores and respects Caitlyn, has an angry conversation with her. The supermodel, who is scheduled to walk the runway for Victoria's Secret, doesn't want her family to attend the fashion show. However, Caitlyn who has always been supportive of her daughter wants to share the success with her.
In the promo, Kendall says that the spotlight will be stolen away from her because of her family. The model asserts that she wants to be seen as a model and not as just another member of the Kardashian/Jenner brood.
However, it remains to be seen if Caitlyn will relent. After all, the two share a very close bond compared to Caitlyn's relationship with the others on the show.
In the Kardashian household, Kendall's frustration becomes apparent. A very angry Kris Jenner tells Kim that she shouldn't have told Caitlyn about Victoria's Secret fashion show. The momager tells her daughter that she has a "big mouth."
We had reported earlier that this episode will also capture Kris Jenner's infamous 60th birthday party. The soirée is themed around the 1920s and everyone turns out in flapper-inspired dresses and headbands.
Season 11 Episode 12's synopsis released via TV Guide reads:
The girls recreate a legendary family video as part of Kris's epic 60th birthday bash; Khloé struggles to find a balance between supporting Lamar and returning to her daily life; and Kendall receives an amazing opportunity, but worries that being a Kardashian will get in the way.
"Keeping up with the Kardashians" Season 11 Episode 12 titled "Family First" will be aired on Sunday, Feb. 14, 2016, at 9 p.m. on E! You can live stream the episode via E! Live.
Watch the promo below: