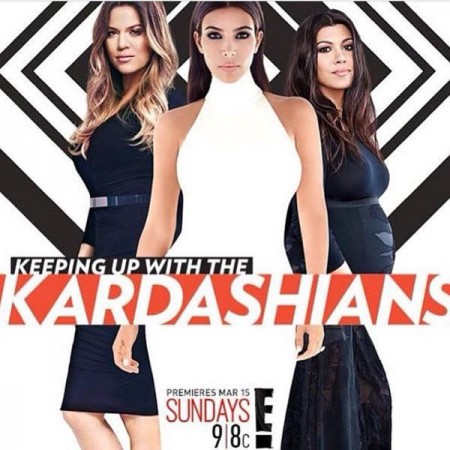 The women of the Kardashian/Jenner clan have too much on their hands. Reason? It's their mom Kris Jenner's 60th birthday. And leading the party theme and celebrations is Kim Kardashian. The reality star perhaps owes this to her mother, who has been very accommodating of her pregnant daughter's wishes.
In the latest episode of "Keeping up with the Kardashians", Kim has a plan to make her mother's upcoming birthday a memorable occasion. She gathers her forces and plans to recreate an old video in which Kris Jenner gave a twist to Randy Newman's "I Love LA." The mommager's video, which she made for her 30th birthday party, has different lyrics.
Thirty years later, Kris Jenner's daughters and grandkids decide to surprise her with a newer remix, in which the chorus reads: She loves her friends. However, even though Kris does not ask for an opulent birthday gift, making this simple video stresses out Kanye West's wife. According to an article, Kim feels like she's taken on too much at a time when she's far into her pregnancy.
The "Keeping up with the Kardashians" Facebook page hinted that this will be the focus of Season 11 Episode 11.
Elsewhere in the episode, there's some disturbing news that Khloe Kardashian has to deal with. The news of her ex-husband Lamar Odom's drug overdose is revealed and an emotional Khloe decides to spend time with him. At this point, the matriarch of the family comes up with a plan to ensure that the former Basketball player is surrounded with family.
"Keeping up with the Kardashians" Season 11 Episode 11 airs on Sunday, 31 January, at 9pm on E! You can live stream the episode via E! Live.
Watch the promo below: