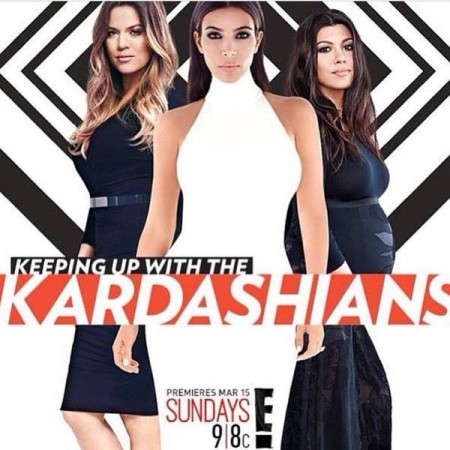 Kylie Jenner is the youngest of the Kardashian clan, so, of course, she's going to feel over-protected and a little stifled. Throughout Season 11 of "Keeping up with the Kardashians", Tyga's girlfriend has struggled with elder sisters who smother her with their opinions and perhaps don't lend enough support when Kylie really needs it. In Season 11 Episode 10, Kylie faces another one of these situations.
In the latest episode, Kourtney Kardashian visits her 18-year-old sister and the two talk about Kylie's house warming celebration. Anyone who is a fan of the Kardashians will know that Kourtney's real passion lies in interior design. The eldest of the Kardashians gives her expert advice on how Kylie could throw her house warming party. However, the advice falls on an unreceptive Kylie.
In the promo, Kylie says, " I don't know how many times I have to say that I'm grown now. I'm 18 and I can handle this on my own. Sometimes with my family, it's better to nod your head and brush things off your shoulder."
Elsewhere in Season 11 Episode 4, Kris Jenner is annoyed at her daughters' lack of communication skills. A very angry mommager tells Khloe and Kim Kardashian that she's set up an appointment with a communication expert so that the three can avoid misunderstandings. However, Kim tells her mother that it's a silly idea. According to the synopsis, Kris's plan backfires after she misses one of the appointments.
Season 11 Episode 10's full synopsis reads:
Kris signs herself and the girls up for communication therapy in hopes of putting an end to their continuous bickering, but her plan backfires when she misses one of the sessions. Meanwhile, Kylie feels her family's bossy ways are getting in the way of her new home celebration; and Khloé struggles to finish her book in the face of so many work commitments.
"Keeping up with the Kardashians" Season 11 Episode 10 titled "Miscommunication" airs on Sunday, 24 January, at 9pm on E! You can live stream the episode via E! Live.