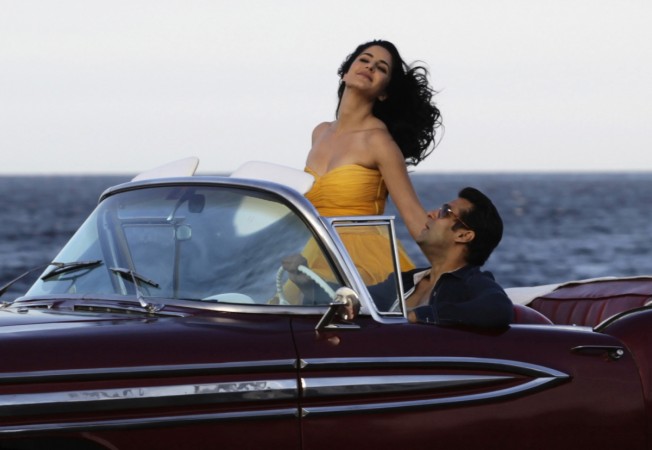 Indian Olympic Association's (IOA) decision to appoint Salman Khan as the goodwill ambassador for the Indian contingent in the upcoming Olympics has not been received well in certain sections of the society. While a few well-known personalities have backed the actor, some have rejected the idea.
The actor's former girlfriend, Katrina Kaif, has a funny take on it. On the sidelines of "Baar Baar Dekho" wrap-up bash, she told BollywoodLife that it isn't new for Salman to be in a controversy, adding that the media needs to focus on the film she has just finished working on.
That's a severe burn. The question is, will Salman take the comment seriously or will he let it go? Considering the actor has taken several digs at her in the past, he may as well take her comments as something said in jest.
Meanwhile, some of B-Town's best are batting for Salman, who is caught in this raging controversy. Suniel Shetty told Catch News that stars help promote a sport better, adding that they make a difference and one cannot deny that.
Citing examples, Suniel said how Shah Rukh Khan and Preity Zinta buying Indian Premiere League (IPL) teams have made it the biggest cricket league in the world. Similarly, Ranbir Kapoor and Abhishek Bachchan's association with the Indian Super League (ISL) has inspired the youth.
Paresh Rawal has a similar belief. He said when Amitabh Bachchan was appointed as the face of the polio campaign, he was roped in because of his popularity. "Salman Khan is a hugely popular face and people demanding for a sportsperson to come on board need to realise that even Body Building is a sport. Salman is a great swimmer as well and I don't understand what is wrong to get someone on board just to generate awareness," he further added.
Check out the video here: