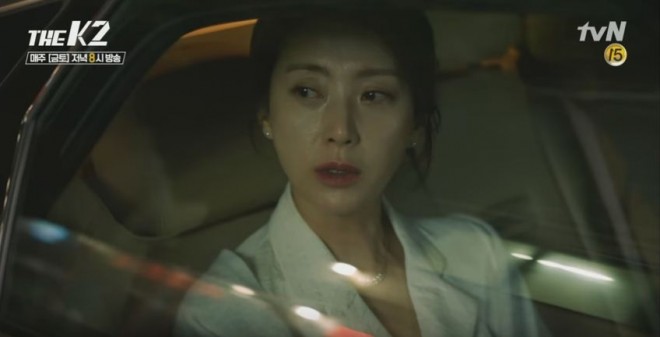 Skilled mercenary soldier Kim Je-ha will sustain severe injuries in an encounter and will be admitted to the hospital in The K2 episode 14, which will be aired this Saturday, November 5, at 8 pm KST on tvN.
The sequel might also feature a team up between Choi Yoo-jin and Go An-na as well as expose the dark side of Jang Se-joon, Park Gwan-soo and Choi Sung-won. The viewers can also expect to get more details about Uhm Hye-rin murder case.
After a verbal encounter between the presidential candidate's wife and his illegitimate daughter in episode 13, the official trailer for episode 14 shows them standing helpless after seeing the male lead on the hospital bed.
The promo begins with an encounter between Ji Chang-wook's character and a set of armed men. The clip then takes its viewers to a shot of Song Yun-ah's character struggling to hold back her tears after receiving a call. It also shows a conversation between the political rival of Jo Sung-ha's character and his brother-in-law.
The sneak peek video ends by showing Im Yoona's character and her step-mother praying for the life of their bodyguard. Was it a game plan by Yoo-jin or her chief secretary Kim Dong-mi? Click here to know more about it. The sequel will also be available online on the official You Tube Channel of tvN.
Watch the trailer for The K2 episode 14 below: