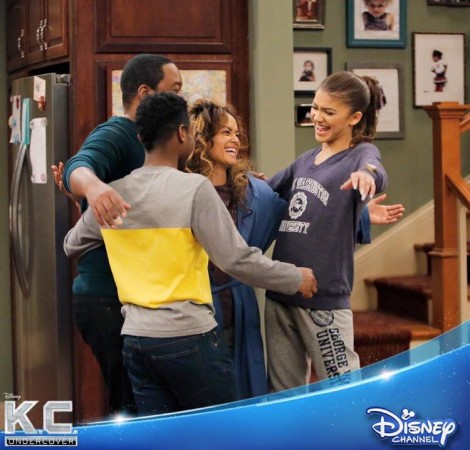 The Coopers are back, but they have to experience a different reality. Season 2 Episode 1 of "K.C. Undercover" reveals how the spy family adjusts to a life in which they are no longer spies.
[Spoiler Alert]
In the premiere episode of the Disney show, K.C. Cooper (Zendaya) and her brother Ernie (Kamil McFadden) go back to the school. When they attend regular classes, they find it boring. If K.C. hangs out with her friend Marisa (Veronica Dunne), her brother becomes an inventor of sorts.
Both siblings try their best to be normal teenagers, but they fail quite miserably. The heads of the Cooper family don't offer much support either. The adults find it equally challenging to carry on with their household work. While many wonder if K.C. will travel to Canada to be with her boyfriend Brett (Ross Butler), it appears unlikely.
The synopsis for Episode 1 indicates that the Coopers will not be exiled from their spy life for long. According to an Entertainment Weekly report, K.C. and her family will track down a feared criminal named the Jackal when he escapes. However, it remains to be seen if they are successful in capturing him, since they've been out of their depth for so long.
Zandaya teased the plot of the new season in a behind-the-scenes video. She said that the latest installment of "K.C. Undercover" will include a lot of guest stars and several two-part episodes.
Season 2 Episode 1's synopsis released on TV Guide reads:
K.C. finally comes to terms with no longer being a spy as Season 2 begins, but then a feared criminal escapes and the Coopers are given a chance to rejoin the Organization.
"K.C. Undercover" Season 2 Episode 1 titled "The Coopers Reactivated" airs on Sunday, March 6, at 8 p.m. on Disney. You can live-stream the episode via Disney Go.