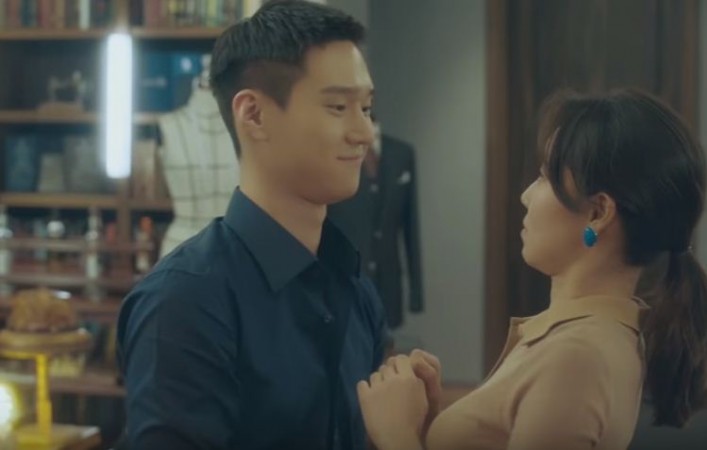 The dosage of romance on Jealousy Incarnate is going to get kicked up a notch now that Na ri (Kong Hyo jin) and Jung won (Ko Gyung pyo) have started dating.
The Korean drama is about a lot more than just the romantic chemistry between Na ri and the men around her, but it sure is fun to see who she will end up dating by the end of the show. As fans know she was in love with Hwa shin (Cho Jung seok) for a long time, but due to his lack of interest in her she has been reeling those feelings in.
Despite being Hwa shin's best friend, Jung won is everything the former is not. He is polite, serious and very caring towards Na ri. In the previous episode, fans learned along with Hwa shin that he has been in love with Na ri since he flew with her to Thailand. Now that he has decided to do something about his feelings for her, Hwa shin has no choice but to be supportive, since he himself has not made any effort to pursue Na ri.
Also Read: The Rap Game Season 2 winner prediction
In the previously aired episode 8, fans saw Na ri even drinking and eating everything that was offered to Hwa shin at the office party, because his doctor had advised him to stay away from pork, cigarette and alcohol. However, she ended up passing out and Hwa shin took her to the sleeping quarters at the network.
It is evident that Hwa shin cares about Na ri even if he is not ready to admit that out aloud yet, especially after she took care of him during his surgery. So when he learns Hwa shin's mother has arranged his marriage with another girl, he will try to protect Na ri from the heartbreak. This could also make for the perfect opportunity for him to finally stand up to his pushy mother.
Don't forget to watch episodes 9 and 10 of Jealousy Incarnate, which will be aired on Wednesday and Thursday respectively via Drama Fever.