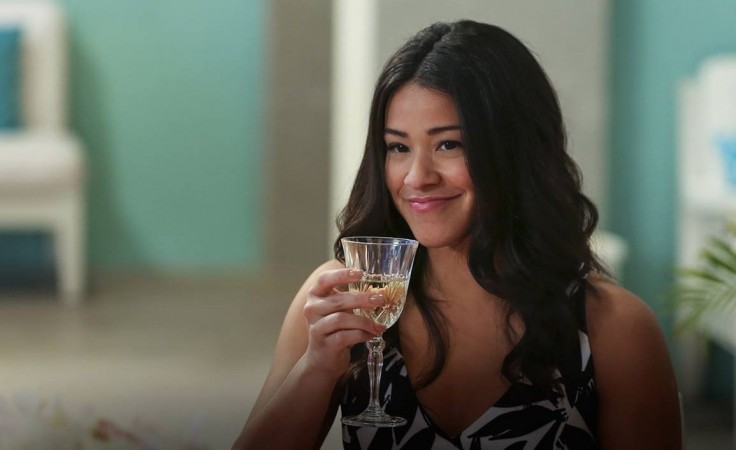 Season 2 of "Jane the Virgin" is coming to an end and if there is one that hasn't been resolved yet, it is Jane's wedding. This will be the focus of Season 2 episode 21 titled "Chapter Forty Three."
In the upcoming episode of the CW show, Jane (Gina Rodriguez) will invest her energies into planning her son Mateo's first birthday party. This event will leave the Villanueva women quite excited but their wonderful plans will get derailed when Jane becomes the recipient of some disastrous news.
In episode 21, Jane's father Rogelio (Jaime Camil) will tell her that the crew members are going to form a picket line in front of her wedding venue. Jane, upon hearing this, will wonder how to solve this problem. Perhaps her father could help her, but it remains to be seen if he does.
According to Latin Times, Mateo's birthday plans will get affected when Jane hears about the venue and the problems in that area. However, a new picture on the show's Facebook page indicates that Rafael (Justin Baldoni) and Jane end up throwing a wonderful party for their son, who of course has no idea about what's going on.
Elsewhere in episode 21, the Marbella owner will wonder if his stepbrother Derek has conspired with Mutter. Fans of the show will remember that Rafael's insider trading was exposed in last week's instalment. Will the hotelier go after his step-brother in the upcoming episode? What will his modus operandi look like? Perhaps this will be revealed in episode 21.
"Jane the Virgin" Season 2 episode 21 airs at 9 p.m. EST on Monday, May 9, on The CW. You can live-stream the episode via CWINGO.