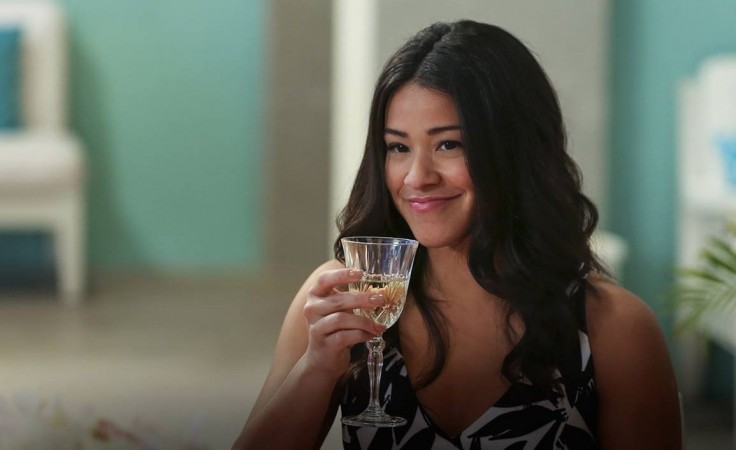 Shippers of Jane (Gina Rodrigues) and Michael (Brett Dier) couldn't be happier to know that the two get finally engaged. Their turbulent romance shows some signs of a happy ending when Michael asks Jane to marry him in Season 2 episode 15 titled "Chapter Thirty-Seven." However, not everyone is supportive of their relationship.
[Spoiler Alert]
In the promo, Jane and Michael look very happy when he finally utters the four magic words. Jane, in between smiles and tears, kisses her boyfriend. She relays this piece of news to her family, and informs them about her meeting with Michael's parents. This is where the problems arise.
Michael's mom meets the couple and says: "We think you're making a mistake. Don't marry her." This upsets Jane, who goes on to ask, "You don't want Michael to marry me?"
While Jane has problems of her own, her sister Petra (Yael Grobglas) struggles as well. According to EconoTimes, Jane's sister will find motherhood difficult, especially after giving birth to the twins. She will insist on going back to office and this decision will affect Rafael (Justin Baldoni), who still seems to have feelings for Jane.
Is there still hope for Jane and Rafael? Let us know what you think in the comment section.
Season 2 episode 15's synopsis (via TV Guide) reads:
Petra returns to work and appears aloof about motherhood. Meanwhile, Xo reaches out to an old beau of Alba's, but this displeases Alba because she believes the man is cursed; and Jane worries when she can't contact Rogelio, who's been kidnapped by Lola.
"Jane the Virgin" Season 2 episode 15 airs Monday, March 21, at 9 p.m. on The CW. You can live-stream the episode via CWINGO.