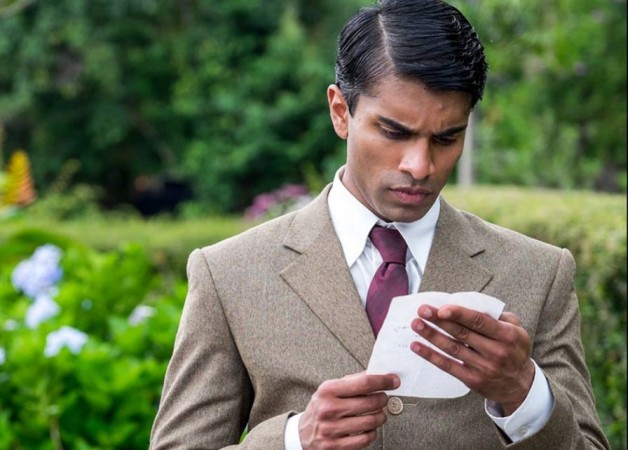 This week's instalment of Indian Summers is rife with paranoia. Season 2 episode 2 of the period drama bodes bad news for most of the characters, including Naresh Banerjee, Aafrin Dalal, Ralph Whelan (Henry Lloyd-Hughes) and Alice (Jemima West).
To be sure, the latest instalment of Indian Summers begins with Naresh's (Arjun Mathur) anxieties. He feels as if he's been betrayed. Aafrin, who tries to help his friend, discovers that Naresh has been ratted out by Kaira (Sugandha Garg).
The promo captures an angry conversation between the two and Aafrin tells her, "How could you do this? Who in the world but you..." Although it's not yet clear what happens to Aafrin or Kaira or Naresh, suffice it to say that at least one of them will suffer the consequences of this betrayal.
Meanwhile, things don't look good for Ralph either. He learns that his dream of becoming the Viceroy of India has all but crashed. In Season 2 episode 2 of Indian Summers, he meets the new candidate for the position, Lord Hawthrone.
Ralph, who is angry at the prospect of seeing ambitions crash, decides to secure the job one way or another and he finds an ally in Cynthia Coffin (Julie Walters). In the promo, she tells Ralph, "We're not done yet. Every champ has his weakness." But why is Cynthia obsessed with Ralph taking over the reign?
Walters said in an interview with WhatsonTV that their relationship serves their individual interests. "There's violence and riots, so it's not as carefree as in the first series. The political temperature has undoubtedly gone up. Cynthia sees it as an opportunity for Ralph to get rid of an unwell Lord Willingdon (Patrick Malahide) and become Viceroy himself!" she added
"Indian Summers" Season 2 episode 2 airs at 10 pm EST on Sundays, 18 September on PBS Masterpiece. You can stream the episode via PBS Masterpiece's website.