The biggest and the most-anticipated race of IAAF World Championships 2017 -- Men's 100m final -- ended after some high-octane action at the London Olympic Stadium on Saturday, August 5.
Contrary to expectations, Usain Bolt faltered in the final individual sprint race of his career. However, he won hearts with a heartwarming gesture that came as a huge relief to winner Justin Gatlin, who was being constantly booed by the London crowd.
As third day of action is all set to resume in London, another Jamaican is on the spotlight. This time, it is reigning Olympic and world champion Elaine Thompson as she features in the semi-final of Women's 100m in the evening session.
Dafne Schippers of the Netherlands and Tori Bowie of the United States, along with Thompson's compatriot Simone Facey, are favourites as well. London is all set to witness both men's and women's marathon, which will be underway in the morning session.
In the field, men's shot put final and women's Pole Vault are some of the important events to look out for.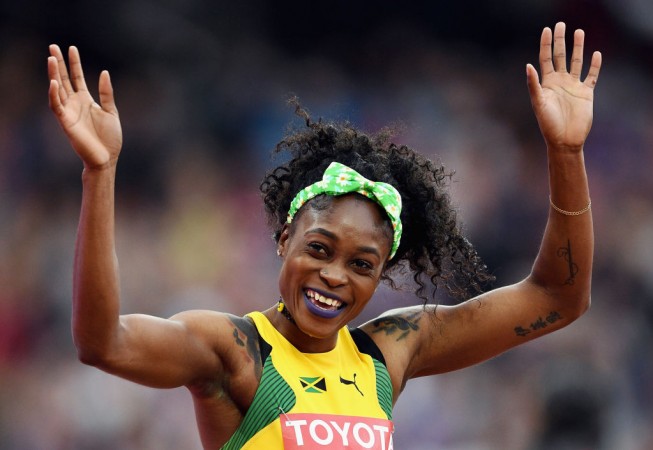 India athletes in action
After a disappointed showing on the second day of the world meet, in which sprinters Dutee Chand and Mohammed Anas failed to even qualify for the semi-final of women's 100m and men's 400m, respectively, the Indian athletes face another tough day on Sunday. August 6.
Dutee, who received a late invitation from IAAF, clocked 12.07s, which is way off her personal best, to finish sixth in her heat. Anas, on the other hand, managed 45.98s to finish fourth in his heat. Had the Kerala athlete matched his personal best of 45.32s, he would have had the chance of making the semi-final.
Gopi Thonakal in focus
While Swapna Barman will continue with her Heptathlon events on Sunday, the man to watch out for in the morning session will be Gopi, who will be featuring in the men's marathon. Notably, the 29-year-old achieved his personal best timing of 2:15:25 at the Rio Games last year and finished an impressive 25th.
While winning a medal is an uphill task for the Indian athlete, it will be interesting to see if he is able to beat his Rio timing. Gopi has warmed up to the world meet with a good show by setting a mark close to his personal best in New Delhi earlier this year.
Asian Athletics champion Niramala Sheoran will be in action in the women's 400m heats in the morning session. The Haryana sprinter clocked 52.0s at the Bhubaneswar meet last month to win gold. However, the timing was well below her personal best of 51.48s.
Can Siddhanth Thingalaya impress?
Focus will also be on 110m hurdles national record holder Siddhanth, who qualified for the world meet by setting a timing of 13.48s at the Altis Invitational Meet in the United States in June. The timing is also among the top-50 this season.
Check out schedule of Indian athletes' events on Day 3
---
Live streaming and TV coverage information
India: TV: Star Sports Select 2/HD 2. Live streaming: Hotstar

UK: TV: BBC. Live streaming: BBC iPlayer

US: TV: NBCSN. Live streaming: NBC Sports Live

Canada: TV: CBC. Live streaming: CBC Player

Rest of Europe: TV: Eurosport. Live streaming: Eurosport Live

Africa: TV: Supersport. Live streaming: Supersport online

Also on...
Full Schedule: Day 3 - August 6
| | | |
| --- | --- | --- |
| Event | Round | Time |
| -- | Morning session | -- |
| Women's Long Jump | Heptathlon | 10am local/2:30pm IST |
| Men's 3000m Steeplechase | Heats | 10:05am local/2:35pm iST |
| Men's Pole Vault | Qualification | 10:40am local/3:10pm IST |
| Men's Marathon | Final | 10:55am local/3:25pm IST |
| Men's 400m Hurdles | Heats | 11:05am local/3:35pm IST |
| Women's Javelin Throw | Heptathlon Group A | 11:45am local/4:15pm IST |
| Women's 400m | Heats | 11:55pm local/4:25pm IST |
| Women's Javelin Throw | Heptathlon Group B | 1pm local/5:30pm IST |
| Men's 110m Hurdles | Heats | 1:15pm local/5:45pm IST |
| Women's Marathon | Final | 2pm local/6:30pm IST |
| -- | Afternoon session | -- |
| Women's Pole Vault | Final | 7pm local/11:30pm IST |
| Women's Javelin Throw | Qualification Group A | 7:05pm local/11:35pm IST |
| Women's 100m | Semi-final | 7:10pm local/11:40pm IST |
| Men's 400m | Semi-final | 7:40pm local/12:10am IST [August 7] |
| Mens' 110m Hurdles | Semi-final | 8:10pm local/12:40am IST [August 7] |
| Women's Javelin Throw | Qualification Group B | 8:30pm local/1am IST [August 7] |
| Men's Shot Put | Final | 8:35pm local/1:05am IST [August 7] |
| Women's 800m | Heptathlon | 8:40pm local/1:10am IST [August 7] |
| Men's 800m | Semi-final | 9:15pm local/1:45am IST [August 7] |
| Women's 100m | Final | 9:50pm local/2:20am IST [August 7] |