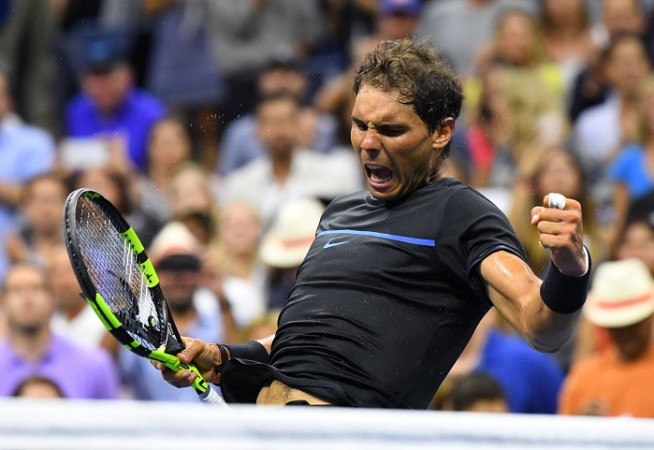 'King of Clay' Rafael Nadal will be in action for Spain against India on the inaugural day of their Davis Cup 2016 World Group Playoff. The World No. 4 will be up against Ramkumar Ramanathan of India, who is ranked 203 by the ATP.
There is a vast difference in terms of experience between the two. There is no doubt about who would turn out to be the victor, but the mere experience of facing someone like Nadal will be everlasting for the 21-year-old Chennai boy, Ramanathan, who has never made it to a tennis Grand Slam.
"I'm really excited to play one of the best players of all time," Ramanathan was quoted as saying by the Press Trust of India. "We have to keep the first few games close and play some aggressive tennis. I need to play with a lot of forehand and attack his forehand, play as deep as possible and ofcourse serve well. I am ready to play my heart out."
The second match of the evening at the R.K. Khanna Tennis Complex, New Delhi, sees Saketh Myneni, the only Indian to have made it to the US Open 2016 main draw in the singles event, take on David Ferrer, 34, who has not won any singles Grand Slam title as yet but is one of the top tennis players from Spain.
"Nadal and Ferrer are two of the best defensive guys on Tour. We are playing the legends. You don't want to overdo anything," Myneni, who lost his first round match in the US Open 2016 to Jiri Vesely, told The Indian Express. "It's important for us not to get over-awed by the reputation of the opponents as well. First set will be crucial for both of us."
The veteran Rafael Nadal, however, doesn't like to take things lightly. "It's going to be tough for everybody. It's an important confrontation with both teams wanting to go to the World Group. May be, we have better names and on ranking we're higher, but the India team knows the conditions well, so the home advantage will be with them, so it will be a tough one," Nadal, 30, said.
India vs Spain Davis Cup 2016 day 1
How to watch
India: TV: DD Sports
UK: TV: BBC, British Eurosport
Spain: TV: TVE
Live streaming: YouTube, Official website.