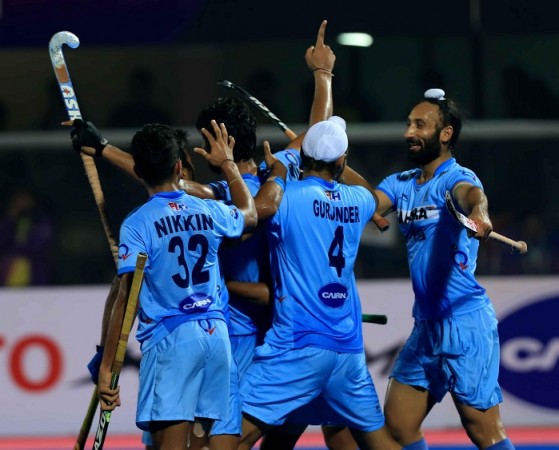 India did not start the four-match hockey Test series against Japan in a good fashion as they suffered a 1-1 draw on Sunday despite being a better ranked side.
But India will be keen to put up a great performance on Tuesday, as they are set for the second match at Kalinga Stadium in Bhubaneshwar.
India were expected to put up a better show especially after their decent showing in the Azlan Shah Cup, where they finished third in the competition and also defeated top side like Australia.
Despite starting on the front foot, the Indian team failed to penetrate Japan's defense in the first match, but Japan did not disappoint their fans as they scored first in the game when a chance came by. Though Japan may be ranked world no. 16, they believe in their fast game.
India got back into the game via V.R. Raghunath's penalty corner conversion, but the home team were unlucky against Japan's tight defense. On the contrary, India's defense did not step up their game, but goalkeeper P.R. Sreejesh had a good outing.
"We are working harder on our defence side and in the next match, we will step on the field with better strategies against the opponents," said India's coach Paul van Ass.
If the Indian team do not improve on their defense for the second game, Japan's quickness on the turf might catch Indian defenders napping.
The Dutchman was not happy with India's performance in the first half. "We didn't play as per our expectations in the first half, that's why we conceded the goal. But we came back after the half-time and played well," van Ass said.
There were plenty of positives for both the teams in the first match of the series, as they are both aware about each others' weaknesses and strengths. Hence, one can expect both the camps to come up with better strategies on Tuesday.
India are required to improve upon their penalty corner conversion as well, especially with players such as Sardar Singh and VR Raghunath, who are capable of finding the back of the net from penalty corners.
Japan's coach, Keonwook Kang was not happy with the team's performance in the first match and felt the need to work hard on their attack.
"We have a good defence but we need to work harder on attacking. We have a better understanding of Indian players now and we will make strategies around their style. We are looking forward to tomorrow's game," said Kang.
Where to Watch Live
The live coverage of the second game of the four match Test series is scheduled for 7:30pm IST (11pm Japan Time, 10 am ET) with live coverage in India on DD Sports.