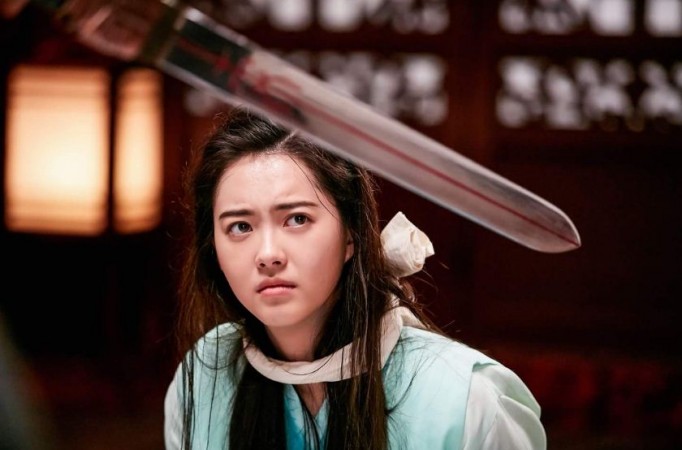 Hwarang: The Beginning, which is also known as Hwarang: The Poet Warrior Youth, will be back with episode 10 this Tuesday, January 17, at 10pm KST on KBS2. It is likely to provide edge-on-the-seats excitement to viewers with several unexpected twists in the storyline.
Also read: Romantic Doctor Teacher Kim episode 20 (finale) recap: Watch special episode live online
After Mak-moon, his sister Kim Ah-ro got into trouble in episode 9. She came to know the real identity of Sammaekjong a.k.a Kim Ji-dwi and that Queen Mother Jiso is planning to kill her. Although King Jinheung was helpless when Hyun-chu attacked Lee Kwang-Soo's character, he will not silently watch his mother hurting the female lead.
The trailer shows Park Hyung-sik's character furiously entering the palace and arguing with the Queen. He even reminds her that he is the ruler of Silla. Will he use his powers to protect Go Ara's character?
The promotional stills for episode 10 hint at the female lead's fate. They feature her with Moo-myung a.k.a Dog-Bird. Is he the one who saved her? In the promo, Lord Kim Ahn-ji can be seen pleading for his daughter's life and urging the male lead to protect her.
Elsewhere, the young warriors of Silla struggle with their special Thanksgiving performance. While searching for Park Ban-ryu and Kim Ji-dwi, the Hwarang members came to know that most of their musical instruments have been destroyed by someone.
The sneak peek video also shows Princess Sukmyeong criticising Lord Kim Wi-hwa as she asks him, "Did you plan this from the start? Or are you too inadequate to control Hwarang?" The clip also features a showdown between Kim Soo-ho and Do Ji-han's character.
Click here to watch Hwarang live online tonight at 10pm KST on KBS. Episode 10 will also be available online here for the K-drama fans across the globe.
Watch the official trailer for the period drama below: