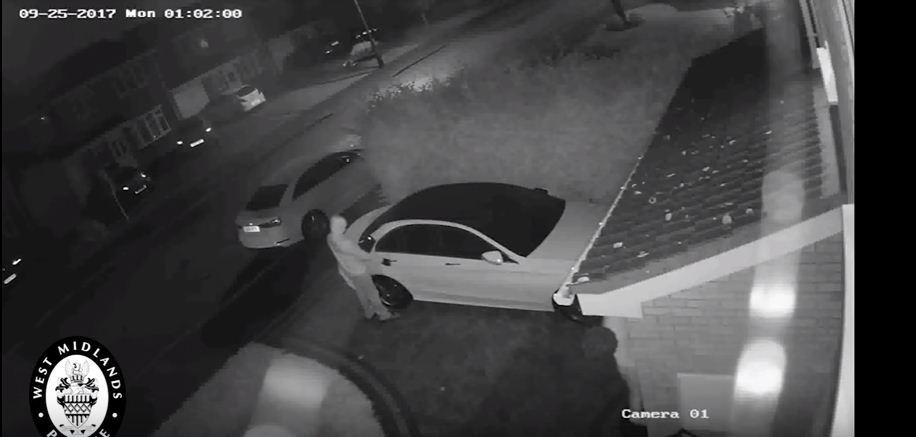 If you have been dreaming of owning a fully- loaded vehicle equipped with smart key for entry that can foil any burglary attempt, then this video of two smart thieves breaking into a Mercedes-Benz car parked outside a house in no time will leave you dumbfounded.
A CCTV footage released to the public by Britain's West Midlands Police shows two men with hoods for camouflage fooling the smart censor in the car into thinking that they had the keys and then make away with it in 60 seconds without the car key anywhere near the vehicle.
According to reports, the hi-tech theft was done using relay boxes, which track down the signals from the key fob and transmits the same to the other box. With this facility, a car can be tricked and unlocked. The video that went viral shows the thieves with the relay box, one near the gate or entrance receiving the signal through walls and his accomplice standing next to the car. Once the thief receives the signals from the key inside the house, he transmits the same to the box near the car. The result? The car unlocked without any hitch and both drove away.
The car is till yet to be traced.
Now, can such thefts be prevented? May or may not be. Perhaps one of the things one can do to secure a car is to have a fully covering steering wheel lock. And also keep the car key away from the car or the wall; or store the car key in an RFID-protective bag, which would block the signals from being transmitted.