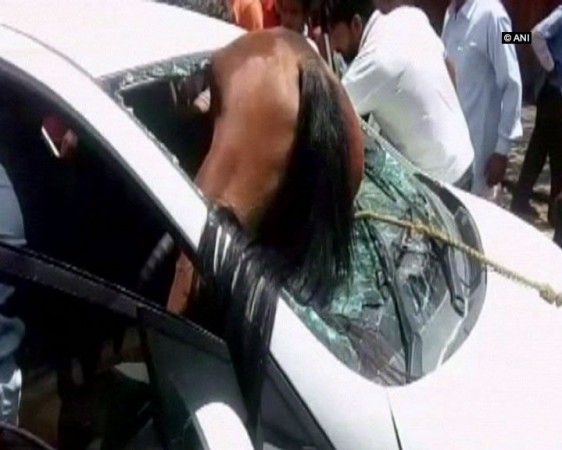 In an unusual incident, a horse crashed through a car's windshield after a head-on collision in Jaipur's Civic Lines on Sunday, June 4. Both the driver and the horse sustained injuries.
Watch vicious horse attacking alligator at national park in Florida
The horse went berserk due to the loud horns all around and the unbearable summer heat and dashed into an oncoming car.
"The horse hit the bonnet of the car and dived straight into the broken windshield due to which it got stuck in the vehicle. The driver and the animal both sustained minor injuries," a passerby told TOI.
A large crowd assembled at the accident spot in the heart of the city, and a few passersby and police later rescued the horse. It was tended to by veterinarians for head injuries.
Watch the video here: