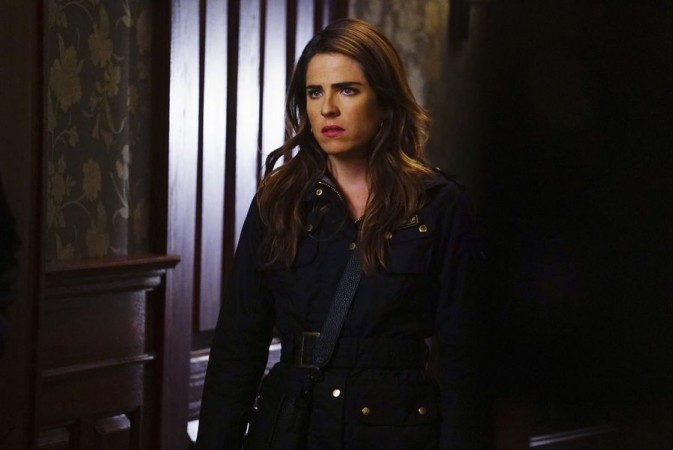 How To Get Away With Murder season 3 will be back with a Laurel Castillo centric story on October 13 at 10 pm EST on ABC. Episode 4 is titled Don't Tell Annalise and it will feature Frank Delfino's next move against the female protagonist.
The official synopsis of the sequel states that the fate of a young client will be jeopardised after the Philadelphia Bar Association disciplinary board discovers damaging information about Viola Davis' character. Meanwhile, Charlie Weber's character will commit a shocking act that someone close to him must deal with.
Watch How To Get Away With Murder season 3 live online here to find out more about Michaela Pratt-Asher Millstone relationship, to meet Detective Nate Lahey and Bonnie Winterbottom as well as to know what is in store for Connor Walsh and Oliver Hampton.
For the first time in the history of ABC crime thriller, a young associated has managed to gather some strength to fight the evil alone in episode 3 and its none other than Karla Souza's character.
But the actress herself is not sure if she will be able to move against her former lover since she has a ridiculous loyalty towards him.
"I think Laurel's protecting Frank and is trying to find out as much as possible before she relates that information to anyone. She can't use her phone because her dad bugs her phone and has every wiretap on her," TV Guide quoted the actress as saying.
"She can't tell Annalise, she can't tell Bonnie, she can't tell Wes. She's on her own on this. We'll see what happens with that," she added.
However, Souza teased that her character will probably face serious consequence for lying to Annalise. "She definitely is going to be savvy about how she goes about continuing her search for Frank, what she is going to do with that information, how she'll contact him and everything," she said.
"Whether she'll be able to keep that under control is the question. It could all bite her in the ass. People are going to maybe going to think twice before lying to Annalise again!" she added.
Watch the trailer of How To Get Away With Murder season 3 episode 4, titled Don't Tell Annalise, below:
Meanwhile, How To Get Away With Murder season 3 episode 5 is titled It's About Frank and the official synopsis reads as follows:
The mystery behind the Annalise "killer" flyers takes a surprising twist. Meanwhile, Frank's troubled past is exposed and a shocking new discovery changes everything about the night of the fire.