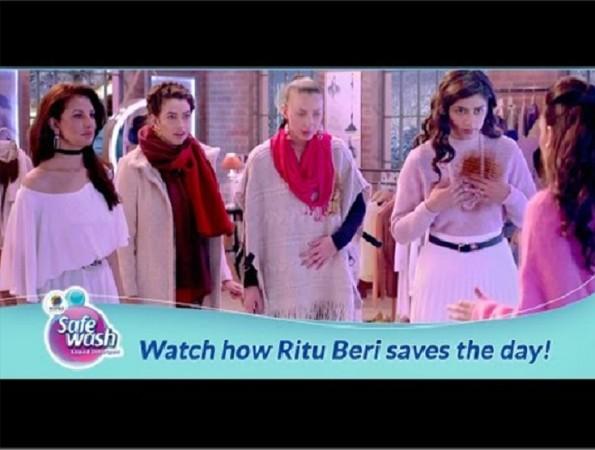 Safewash, Wipro's liquid detergent brand, is all set to increase the style quotient with its latest TVC and digital campaign. The detergent brand has roped in fashion designer Ritu Beri for their latest campaign for fashionable winter wear.
Also Read: Super Bowl 2017 commercials: Google's $5M 30-sec ad will be all about Google Home
The TV and digital campaign features designer Beri, seen conducting rehearsals before the main fashion show. During one of the rehearsals, a model accidently spills a drink on another model's sweater. This makes the models nervous, as the sweater is from Beri's latest collection for the fashion show.
However, the fashion designer comes to their rescue and removes the spot from the sweater. With the help of the Safewash detergent, Beri cleans the sweater, which the model wears it and displays it on the ramp.
The brand, with its digital campaign, is focusing on fashionable winter wear, which can be used even after repeated washes.
This campaign is driven by the agency Experience Commerce.
The campaign engages fashion bloggers, who share their Vlogs and blog posts and show how to take care of winter wear with the hashtag #FlauntKarBefikar. With the help of this campaign, the brand is helping people flaunt their winter style without any worry.
"Efforts to influence consumers of fast moving goods on digital platforms is always a fascinating experience, given the dynamic and unpredictable nature of the audience. This campaign is a similar effort which is going to play with the concept of Flaunt-'Safewash' and Repeat consistently with the target audience across digital platforms," SandipMaiti, CEO of Experience Commerce, said in a statement.