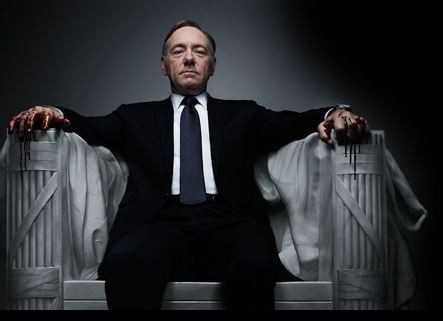 Indian television viewers can now watch the latest instalment of "House of Cards" without a Netflix India membership. Zee Café will air all the episodes of Season 4 on March 12 and 13, allowing avowed fans to binge and watch the show over the weekend.
The Beau Willimon-created political thriller will chronicle President Frank Underwood's (Kevin Spacey) power struggles as he strives to retain his position in the White House. Season 4 of "House of Cards" will focus on his re-election and his popularity or lack thereof among the American public.
According to the Telegraph review, "Spacey twinkles with vehemence as he ratchets up his portrayal of Frank as villainous force of nature; Wright has never been better as burningly ambitious ice queen Claire, who has unearthed a useful foil in ruthless strategist Leann Harvey (played by the star of the 1996 horror classic Scream, Neve Campbell)."
Season 4 of the series will take-off from where it ended. The president will be on his campaign trail while his wife, Claire (Robin Wright), will have left him. The trailer indicates that the couple will be locked in a battle that's both political and personal. Apart from fighting at home, the president will be dealing with his foes in the presidential race.
"House of Cards" Season 4 airs on Zee Café on March 12 and 13 from 5 p.m. IST onwards.