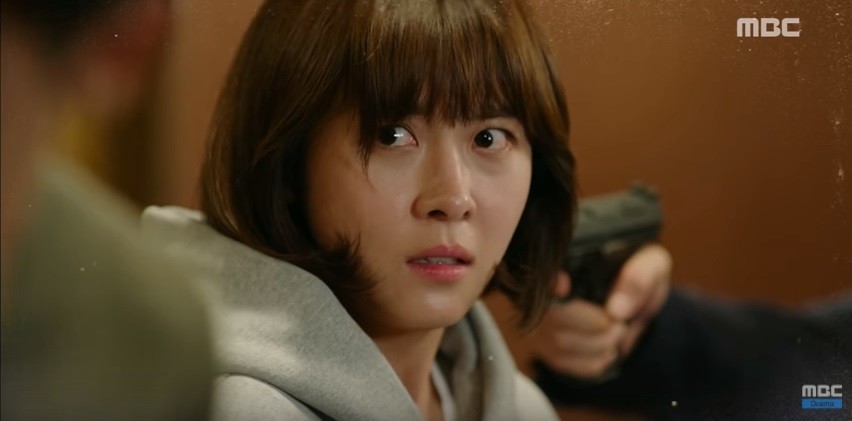 Hospital Ship will feature some unexpected challenges for Song Eun Jae in episodes 27 and 28, to be aired on MBC this Thursday, October 12, at 10 PM KST.
The young surgeon was confused about her feelings for Kwak Hyun. She did not tell him about Choi Young Eun just because she never wanted him to get a wrong idea about her. But Kim Jae Geol informed her that she was not doing the right thing.
In the cliffhanger for episode 26, the female lead was standing outside the physician's consulting room, overhearing his telephonic conversation with the patients. If she is preparing herself to tell him about the lies of his former lover, she may not have to do it anymore.
Also Read: 20th Century Boy And Girl opens up to rave reviews
The promo shows Kwak Hyun making a call to the hospital and enquiring about his ex-girlfriend. The receptionist informs him that there is no patient at the oncology section with the name Choi Young Eun. The video then shows the physician's mother, Lee Soo Kyung, seeing the painter partying with her friends. "What a fancy ceremony," she says in the clip.
It remains to be seen if the male protagonist will find out about the lies of his former lover from his mother. He might not really get time to think about his love life because he could be busy dealing with a group of Chinese pirates.
The video shows the pirates threatening the staff members of Hospital Ship and teases the abduction of Song Eun Jae. Will Kwak Hyun step forward to help the young surgeon or crew member Yang Choon Ho bravely fight with the pirates for the female lead?
Click here to watch Hospital Ship episodes 27 and 28 tonight at 10 pm KST on MBC. Korean drama lovers can also catch up with the latest episodes of the show on various video streaming sites, such as Viki and DramaFever.
Watch the trailer below: