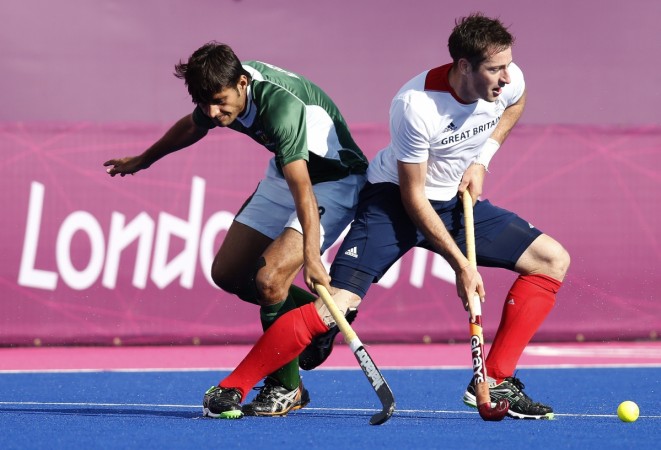 Pakistan may not have progressed to the semifinal of the Hockey World League, but a nation, which rides on the back of their prolific history, have pride to play for in the competition.
Pakistan have a chance to finish fifth in the competition as they face Ireland on Friday, and if the men in green win their match they face the winner between Malaysia and France on Sunday. All the mentioned teams are going to fight it out to determine the fifth, sixth, seventh and eight positions in the competition after losing in their respective quarterfinals.
There were great hopes for the Pakistan team, who were using this Hockey World League as an opportunity to seal their ticket to the Rio Olympics 2016. But they faltered as only the top-three sides of the competition will be guaranteed a spot in the upcoming Olympics.
Pakistan lost their quarterfinal match against Great Britain 2-1. Though Pakistan tried their best, their performance against the European side was not enough to help them emerge victorious. Great Britain took the game to Pakistan, who only showed their attacking skills in the final quarter of the game, by which time it was too late.
This performance has hurt former Pakistan players and their fans as well. One such former player, Khawaja Junaid criticised his team for the performance against Great Britain.
"We could not make any solid move against Great Britain, our attacking combination remained unimpressive as the forwards mostly stayed in defensive mode," Dawn quoted Junaid as saying.
Temperatures were also very high in Belgium when Great Britain clashed with Pakistan, who could have taken advantage of the hot weather, which the GB players are not habituated to.
"Pakistan should have been switching off the game from the right to left flank to tire the English players who are not used to playing under the scorching heat," added Junaid.
Ireland, on the other hand, were not expected to take the tournament by storm, but they were decent against Australia, who only scored 4 goals past them. Ireland can take encouragement from their 4-1 loss to Australia, as the Aussies scored 6 goals each against India and Pakistan.
Where to Watch Live
Match 26 of the Hockey World League between Pakistan vs Ireland is scheduled for a 4.30 pm IST (4 pm PKT, 12 pm Ireland) start and can be followed live in India on Star Sports1/HD with live streaming option on starsports.com.
Pakistan viewers can log on to PTV to watch their home team live with online option on PTV Online.
Ireland and the UK viewers can watch it live on Sky Sports with live streaming option on Sky Sports.
Fox Sports will air the game live with an online option on Foxtel.