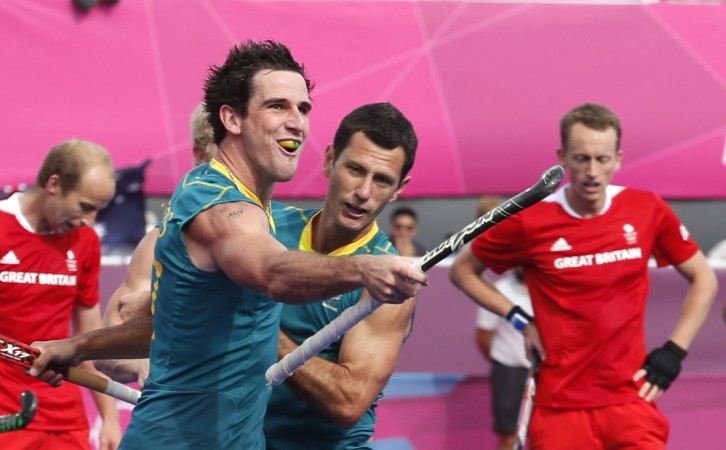 Australia and Belgium have both achieved two major feats in the ongoing Hockey World League, which was to secure a 2016 Rio Olympics berth and reach the next round of the Hockey World League to be played in India later this year.
Along with it they have reached the finals of the Hockey World League in Antwerp, Belgium, where they are going to take on one another on Sunday.
An entertaining game can be expected with both the teams having attained their objectives, which will give them the licence to play free hockey minus any sort of pressure in the final.
Australia came up with a clinical semi-final match against Great Britain, where they turned triumphant with the score reading 3-1. It will be fair to state that arch-rival Great Britain have proved to be the toughest opponent for them in the competition so far, as the Britons showed some standard against the Aussies.
Australia have come with a strong side to the competition and their offence has been amazing as they have scored 33 goals in the competition. The Govers brothers have been in good goal-scoring form as Blake and Kieran Govers have scored seven and four goals respectively.
Experienced campaigner from Australia, Jamie Dwyer, has also scored four goals. It is the all-round ability, which has helped the team remain consistent without losing a single game in the tournament.
Their opponents in the finals, Belgium, have also been impressive so far in the tournament without a single loss. India were expected to be a tough opponents for Belgium, but the hosts not only showed their class, but stamped their authority over India, who lost the game 4-0.
Despite being hosts, Belgium go in as second favourites in the finals on Sunday as the Aussies have been too good in the competition. But that does not mean Australia cannot be defeated. It will take a special game from Belgium to defeat the Aussies.
For Belgium, to turn out good, they need players such as Florent van Aubel (4 goals), John-John Dohmen (3) and Amaury Keusters (3) to be on top of their game.
Australia are aware about the strong home support that Belgium shall receive in Antwerp, but if the Aussies play anywhere close to what they have been doing so far in the competition, they should turn triumphant.
Where to Watch Live
The final game of the Hockey World League between Australia and Great Britain is scheduled for 6pm local time (9:30pm IST, 2am ACT, 5pm BST) with live TV coverage in India on Star Sports 1 and Star Sports 1 HD with live streaming option on starsports.com.
Australian viewers can catch the action live on Fox Sports and Foxtel.
Viewers in the UK and Ireland can watch the game live on Sky Sports with live streaming option on Sky Sports.
Belgium hockey fans can watch the game live on Telenet.