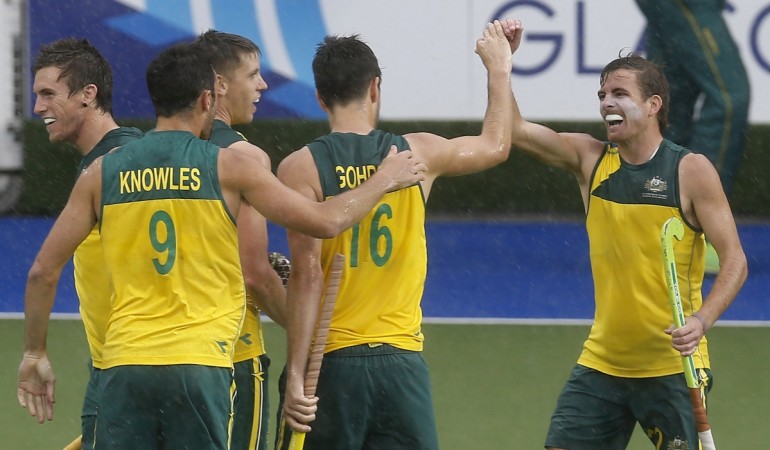 Australia have been the team to beat in the ongoing Hockey World League as they have not only remained unbeaten in the competition, but thrashed opponents en route to the semifinals. Australia face Great Britain in the semifinals of the Hockey World League on Friday.
With 30 goals in the tournament so far, Australia have been a huge threat while going forward and their performances against top teams such as India and Pakistan are testimony to the fact. They defeated Pakistan and India 6-1 and 6-2 respectively.
Great Britain, who came up with a narrow 2-1 win in their quarterfinal clash against Pakistan, will be wary of the attacking threat posed by Australia. But, the victory against Pakistan will also give them the much-needed confidence ahead of their Australia clash.
Great Britain have been decent in the competition and like the Australians, they have not suffered a single loss in the tournament. They finished second in Group B with some good performances against Belgium and Malaysia.
However, they are aware that they need to step up their game against the mighty Aussies if they are to have any chance of progressing to the final of the Hockey World League. They need to put a strong check on the Grovers brothers -- Blake and Kieran -- who have been phenomenal in the tournament.
Blake and Kieran have scored 6 and 4 goals respectively in the competition and add to that list Jamie Dwyer and Chris Ciriello, who have both scored four goals each. These players can make the opponent's life miserable.
Dwyer is one of the most experienced players in world hockey and is expected to play an important role against Great Britain.
"At 36 years of age, it's not getting any easier but I'm feeling pretty good, running around OK and injury free at the moment as well as scoring a few goals, which is always nice," the official website of FIH quoted Dwyer as saying.
Where to Watch Live
The big clash between Australia and Great Britain is scheduled for 9pm local time (12:30am IST, 8 pm BST, 5 am ACT) start with live action in India on Star Sports1/HD and live streaming on starsports.com.
Australian viewers can watch the game in the early hours on Fox Sports and online on Foxtel.
Ireland and the UK viewers can watch it live on Sky Sports with live streaming option on Sky Sports.