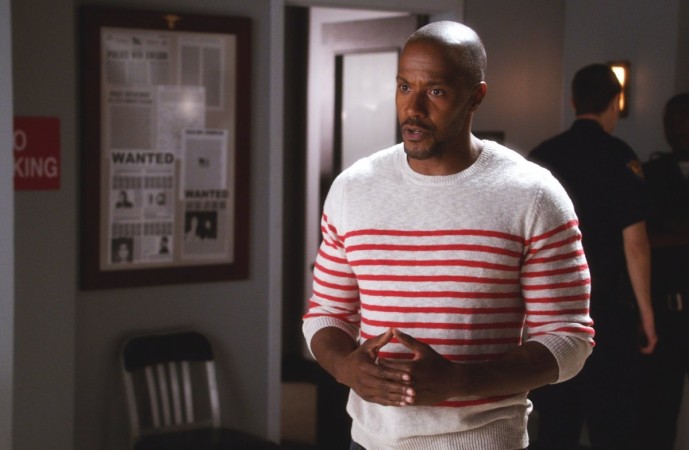 German's health remains serious in the latest instalment of "Hit the Floor." In Season 3 episode 9 titled "Loss," Devils boys German (Jonathan McDaniel) and Derek (McKinley Freeman) have a rare moment of solidarity and friendship.
Fans of the show will remember that German was stabbed by Olivia Vincent's (Charlotte Ross) husband Chase (Rick Fox) in episode 8. This shocking incident occurred after the judge sentenced German to 20 years in prison for Olivia's death. Incensed by the light prison term, Chase finally avenged his late wife's death. While it is still unclear if German will survive the attack, the promo provides an insight into what might happen to Ahsha's (Taylour Paige) ex-boyfriend in Season 3 episode 9.
In the video clip, German is rushed to the hospital by paramedics. A few scenes later, his health seems stable, but he makes a bizarre request to Derek.
German says, "You really want to help me? Help me die." Derek looks shocked by the request, but does he let German have a peaceful end? After all, he has had to face countless problems since the premiere of Season 3.
Season 3 episode 9's synopsis (via TV Guide) reads:
Devil's Nation suffers a devastating loss. Meanwhile, Lionel's actions impact everyone's lives; Zero seeks out someone from his past; and Jelena struggles to come out on top against a seemingly unbeatable opponent.
"Hit the Floor" Season 3 episode 9 airs Monday, March 21, at 10 p.m. on VH1. You can live-stream the episode via VH1's app.