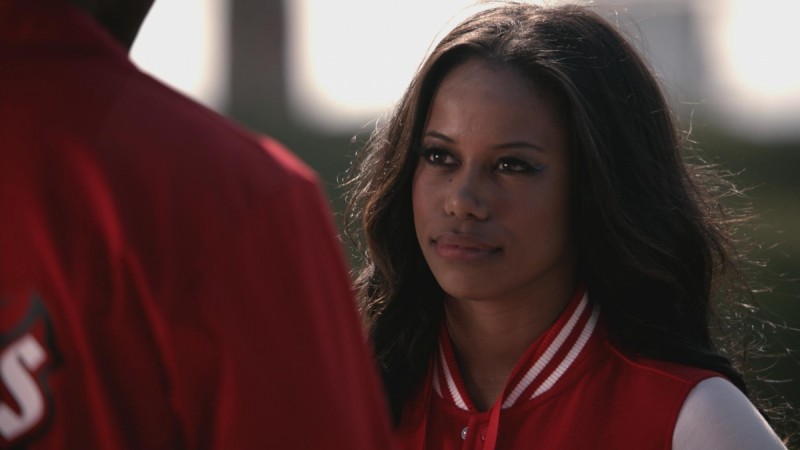 German's life is about to take a turn for the worse. Season 3 episode 8 titled "Upset" will depict the judge's verdict on Olivia Vincent's murder.
In last week's episode titled "Killer Crossover," German incriminated himself for Olivia's death. His decision to turn himself in exonerated Ahsha's (Taylour Paige) mother, Sloane Hayes. However, she also realised that her daughter is somehow involved in Olivia's death. Will Sloane confront Ahsha about it?
[Spoiler Alert]
The latest instalment of the VH1 original scripted series will depict Ahsha's predicament after German Vega (Jonathan McDaniel) is arrested. In the promo, she is overcome by guilt and fights with Derek Roman (McKinely Freeman) and law enforcement officials in an effort to see German. "German needs me. Let me see him," she yells.
Perhaps her agony is a result of her ex-boyfriend's conviction. The video clip includes a scene in which German stands before a judge, who asks if he wants to testify. Although German's response is unclear, Jelena and the rest of the people in the courtroom look shocked. What does German say? Did he indeed kill Olivia? Who moved her body? These are some questions that fans want answered as the season progresses.
Season 3 episode 8's synopsis (via TV Guide) reads:
Chase Vincent returns with an agenda while Ahsha loses control; Derek and Kyle feel powerless; and Lionel must make a desperate move. Meanwhile, Raquel comes clean; and Jelena faces her demon.
"Hit the Floor" Season 3 episode 8 airs on Monday, March 14, at 8 p.m. on VH1. You can live-stream the episode here.