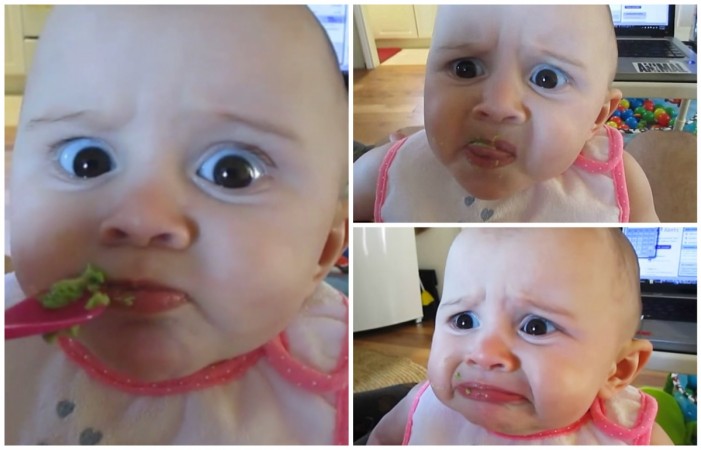 Just because a baby is not able to say "NO", doesn't mean he/she has to accept everything their parents feed them.
Here is an adorable baby, who came up with priceless expressions after tasting avocados for the first time.
Parents of Little Autumn from Pennsylvania, on finding the good qualities of the fruit, decided to feed it to their baby. "It's so good for their brain, I read online," the baby's mother is heard saying in the video.
After not liking the taste of the green coloured fruit, Autumn expresses her dislikes in a hilarious way and the video has gone viral on social media. Autumn even tries not to open her mouth to taste more of the fruit.
The video, uploaded on YouTube last week, has so far been viewed more than one lakh times.
Watch the video below: