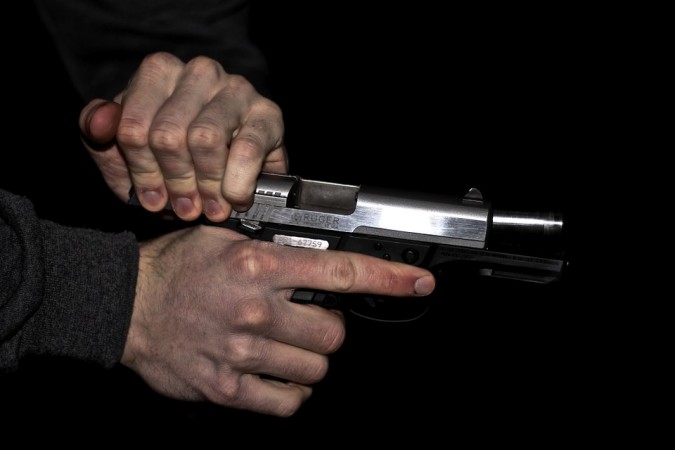 A customer, who walked into an electronic showroom in Jodhpur went amok and started firing at the owner. The incident took place in Sardarpura in Jodhpur at about 10 pm on June 19 when the shop was about to be shut down. Apparently, the incident was recorded in the CCTV camera that was installed in the store.
The customer walked in wearing a black helmet. When the owner of the showroom, Suresh, asked him to remove his helmet, without saying anything, he pulled out two guns pinned to his jeans and started firing. Panic-stricken salesmen had run for their lives. He fired a stream of bullets, some of which were aimed at the shop owner.
Media reports say that the act was intentional. In spite of the firing, no casualties were reported in the incident. The owner has also escaped.
The investigation is on to identify who the customer was and why he targetted that particular shop.