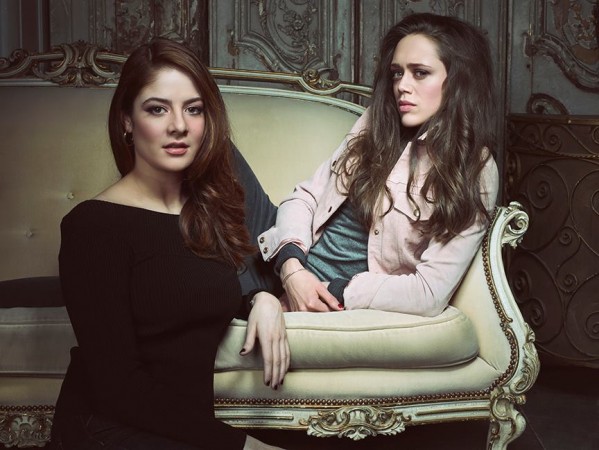 If you want to spend your summer watching a gripping whodunnit, then Freeform's latest TV series, "Guilt" could be a contender. The mystery-thriller, set in London, bristles with fear, jealousy and a love triangle.
The TV show is surmised on the death of Molly Ryan (Rebekah Wainwright) and the police's prime suspect and the deceased's roommate, Grace Atwood (Daisy Head). Although the story looks seemingly simple, it is anything but that.
In Season 1 episode 1 of "Guilt," Grace walks into her apartment to find her flatmate's dead body. The police later finds out that 22-year-old Molly has been stabbed. But is Grace responsible? Maybe. Maybe not.
Through a series of very interesting conversations between Grace and her lawyer, the audience finds out that there's a new suspect: Grace's boyfriend Luc (Zachary Fall). But it remains to be seen if he had a motivation i.e., developed feelings for his girlfriend's flatmate.
The trailer for "Guilt" hints at a possible love triangle and perhaps this will be revealed as the plot progresses. The TV show seems to approach this whodunnit by introducing a lot of stories from the past. This technique will no doubt create more doubts among the audiences and in the process, weave a story that's complex and thrilling.
So far, the show has received favourable reviews from various media outlets. Here's what critics have to say:
Guilt is the ideal summer series to sink your teeth into after the multi-layered Mr. Robots of the world attempt to break your brain. It's fun to watch, and Zanesanity's scenery chewing is a true delight; don't feel bad when you can't look away from the series' latest outrageous twist. It is truly a gift, one that should absolutely be on your weekly DVR rotation if for no other reason than no one will believe you that it's real if they don't see it for themselves. And, of course, Billy Zane.
As summer indulgences go, "Guilt"—made by a team that includes the writers, creators and co-executive producers Kathryn Priceand Nichole Millard—is like the paperback you avidly consume on the beach. Sometimes the pages flap in the wind and flip sand into your eyes. Who cares?
But there's promise here, should the series ever decide to take the time to dig into the delicious potential of its initial scandal. Zane and Anthony Head know exactly what kind of show they're on, and the two actors bite into the scenery with campy zest, albeit the latter more effectively than the former. Daisy Head manages to pull off the balancing act of anchoring a show in which the audience doesn't know if she's guilty or not, while still possessing enough charisma to feel like a familiar protagonist.
"Guilt" Season 1 episode 1 airs at 9 p.m. EST on Monday, June 13, on Freeform. You can live-stream the epsiode via Freeform Go.