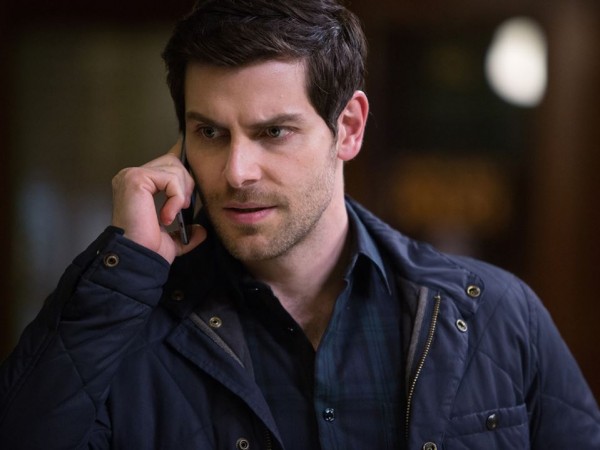 Despite all his efforts, it seems that things will be getting worse for Nick in the upcoming episode titled "Bad Night" of NBC's supernatural drama series "Grimm" Season 5.
CLICK HERE to watch why Nick is afraid of Black Claw and what will happen to him and others in the upcoming episode of the series.
The synopsis of the episode by TV.com reads:
"Nick fears there's a chance he'll lose everything to Black Claw; Renard ramps up his campaign as the election draws near; Adalind faces a very difficult decision in order to protect her children; Hank's relationship with Zuri moves in an unexpected direction; and Wu struggles to get a grip on his new reality."
According to TV Line, Sasha Roiz, who portrays the role of Sean Renard, has said that he wants Nick to become one of the members of the infamous group Black Claw. He also hinted that Renard might be trying his best to become the mayor of Portland.
The actor stated that Renard getting the powers to control Oregon city would be "potentially ascension for him." He also said that Renard will continue looking for more opportunities and he will be never be satisfied with whatever he will get.
In the previous episode titled "The Taming of the Wu," Sergeant Wu got into an argument that resulted into the killing of a thief. Troubled by his actions, he decided to go to the spice shop and find out what was happening to him.
In the meantime, Meisner and Trubel went to Diana's safe-house and found out that she had been kidnapped by the Black Claw. The group demanded to convince Renard, Adalind and Nick for joining their cause and become members.
Unable to think of a solution, Adalind left the place along with Kelly. She also left a note for Nick, informing him that she had to take such steps to protect her children and Nick.