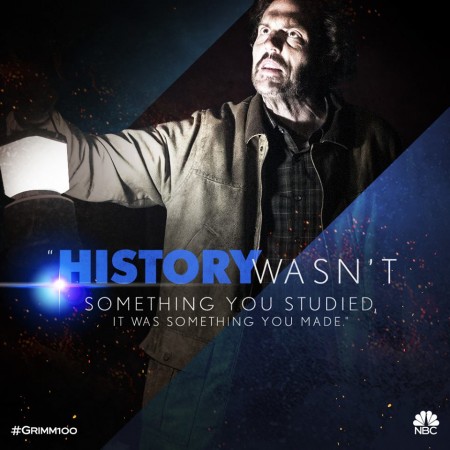 In the latest episode titled "Silence of the Slams," of NBC's fantasy drama series "Grimm" Season 5, an ancient warrior tradition will find its way into the world of Luchador wrestling as Nick (David Giuntoli), Hank (Russell Hornsby), Monroe (Silas Weir Mitchell) and Rosalee (Bree Turner) will try their best to stop the bloodshed caused by it.
CLICK HERE to find how Nick and his friends will put an end to the primal tradition and whether they will be successful in convincing the other wrestlers or not.
According to the synopsis of the episode, "An ancient Wesen warrior tradition finds its way into the modern world of Luchador wrestling thanks to a local mask-maker. As Nick, Hank, Monroe and Rosalee try to put a stop to the bloodshed that is taking place, Capt. Renard mulls over an offer that could bring him closer to claiming his destiny. Meanwhile, new questions are raised as a result of Eve's snooping around."
A local mask-maker is killing Wesen to create Luchador masks and whoever wears these masks gains immense power and strength. The masks are turning wrestlers into brutal killers, even when they are not inside the wrestling ring.
Accompanied with Rosalee and Hank, Nick and Monroe will find the whereabouts the mysterious mask-maker and stop him from the further bloodshed. The duo will also follow the rail of the discoveries that they made in Germany.
In the meantime, Captain Renard (Sasha Roiz) will get an opportunity to run for the mayor of the city as after the candidate he supported was killed, it seems that he will run for the position himself.
The episode will also explore the hexenbeist powers that Adalind (Claire Coffee) has recently acquired and quest of Eve (Bitsie Tulloch) on finding more about the Black Claw. "Grimm" Season 5 Episode 13 will air March 18 on NBC.