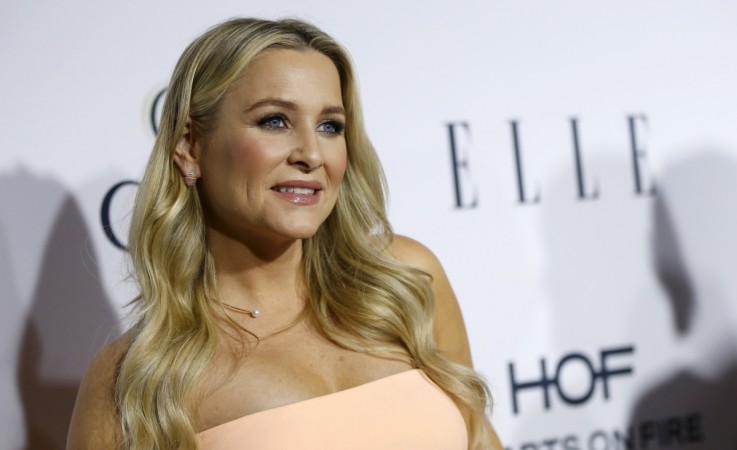 Actress Ellen Pompeo, who plays Meredith on ABC's "Grey's Anatomy," has sparked rumours of yet another character dying on the medical drama when she tweeted about the possibility of Jessica Capshaw ripping viewers' hearts out in one of the upcoming episodes.
"What @JessicaCapshaw won't tell you is how she intends to rip your hearts out in episode 1222....that's all I'm going to say," Pompeo's tweet read. Capshaw plays Arizona on "Grey's Anatomy" and fans have been speculating if Pompeo's tweet was an indication that Capshaw will be leaving the medical drama shortly.
The episode mentioned in Pompeo's tweet is titled "Mama Tired" and it will see Callie and Arizona fighting about what's best for their daughter. The synopsis for the episode does not hint at a tragedy striking Arizona.
Meanwhile, this Thursday's episode will see Owen and Nathan once again butting heads. The episode is titled "I Wear the Face" and it will see Meredith going on an ambulance ride with the former friends.
According to the promo for the episode, the friction between Owen and Nathan will intensify after the latter confesses about having drinks with Amelia, who is a recovering alcoholic. Although Nathan says he wasn't aware of Amelia's condition, Owen isn't ready for excuses and seems ready to attack Nathan. They refrain from acting on their emotions when Meredith reminds them that they are there to help a patient and not to kill each other.
Elsewhere in the episode, we'll see Catherine interfering in Jackson and April's life despite Richard advising her against it.
The summary for "I Wear the Face" according to Wikia reads: "Meredith goes on an ambulance ride with Owen and Nathan to pick up a heart for a transplant patient. Musician & MS patient Kyle Diaz is admitted to Grey Sloan Memorial with a tremor in his hand, and the residents apply for the Preminger Grant. Meanwhile, Catherine continues to insert herself into Jackson and April's business against Richard's wishes."
"Grey's Anatomy" Season 12 episode 17 will air Thursday, April 7 at 8 p.m. EDT on ABC. Click here to watch the episode live.