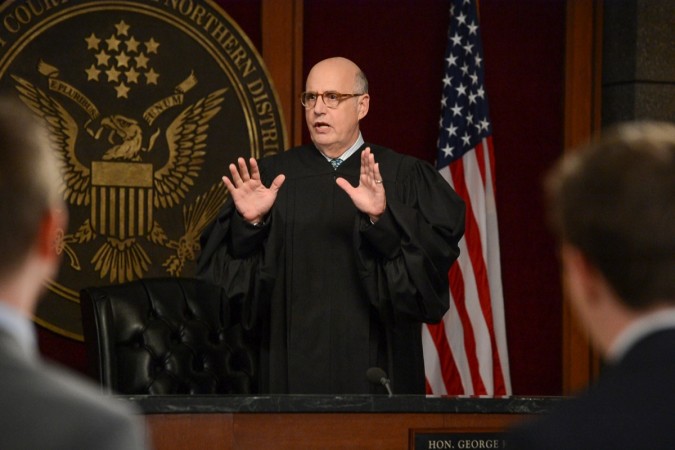 The latest instalment of CBS' hit legal drama "The Good Wife" will hint at what's in store for Peter Florrick (Chris Noth). The governor of Illinois might be betrayed by a trusted ally when Season 7 episode 18 titled "Unmanned" airs.
The latter half of Season 7 has been rocked by Peter's criminal past. A few episodes ago, he was asked to appear before a grand jury so that they could deliver a verdict on his future. Peter, who is presumably wanted for corruption, is still battling the state but it appears that he may be found guilty for his crimes.
[Spoiler Alert]
Unfortunately for Peter, he suffers through this difficult period all alone. In the promo (via TV Spoiler), he has an honest conversation with his wife Alicia (Julianna Marguiles) and asks her to stay by his side. However, she refuses. Alicia, who looks very reserved, says, "I don't want to fight anymore. I'm exhausted."
Elsewhere, the governor of Illinois may have to deal with a betrayal of another kind. The sneak peek video for episode 18 captures a telling scene between Connor Fox (Matthew Morrison), assistant U.S. attorney and Eli Gold (Alan Cumming), Peter's right hand man.
The lawyer threatens to attack Eli's daughter Marissa if he refuses to co-operate with the state. It remains to be seen if Eli spills Peter's secret. However, he does enlist the help of Diane Lockhart (Christine Baranski), who looks confused when he says, "Everything I say will be under an attorney-client privilege."
The plot of episode 18 will also include a normal lawsuit that Alicia will be part of. She and the team will represent a client whose privacy is invaded by his neighbour. Alicia's client, a therapist will pursue a lawsuit against the neighbour for flying drones into his apartment. Actress Anna Camp guest stars as Caitlin D'Arcy, the lawyer representing the neighbour.
"The Good Wife" Season 7 episode 18 airs Sunday, March 26 at 9 p.m. on CBS. You can live-stream the episodes via CBS All Access.