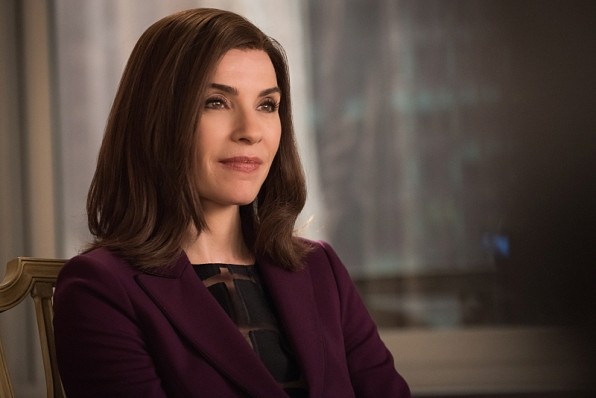 In the latest installment of "The Good Wife," Peter Florrick will have to face a grand jury. However, he will be represented by two very capable and committed lawyers in Season 7 Episode 16 titled "Hearing."
In the last week' episode titled "Targets," the governor of Illinois became the centre of the plot. The FBI followed Peter and even asked questions about him. This was noticed by his trusted adviser Eli Gold (Alan Cumming). The campaign manager hired lawyer, Mike Tascioni (Will Patton), to fight for Peter (Chris Noth). It remains to be seen what the state has against him.
[Spoiler Alert]
In the upcoming episode of "The Good Wife," Peter will be summoned to the court. "Glee" star Matthew Morrison will guest star as Connor Fox, assistant U.S. attorney.
"He's passionate about the law, and he's taken down a few governors in the past. Peter's been a bad boy in the past — we all know that — and now there are some repercussions," Morrison told TV Line.
Although Peter will have Alicia (Julianna Marguiles) and Mike by his side, the episode will make some shocking revelations, especially since the governor doesn't know what charges will be levelled against him.
Alicia's dedication to the case will take up all her time, leaving her boyfriend Jason (Jeffrey Dean Morgan) in the cold. Will this affect her relationship with the investigator? Will he help Alicia in her case? This remains to be seen.
Season 7 Episode 16's synopsis released via TV Guide reads:
As the grand jury against Peter is assembled, with Assistant U.S. Attorney Connor Fox leading the proceedings, Alicia, Eli and Peter's lawyer, Mike Tascioni, attempt to discover what charges are being levelled against him. Meanwhile, Alicia and Jason try to spend a quiet weekend together, but are interrupted by her meddling family.
"The Good Wife" Season 7 Episode 16 airs on Sunday, March 6, at 9 p.m. on CBS. You can live-stream the episode via CBS All Access.