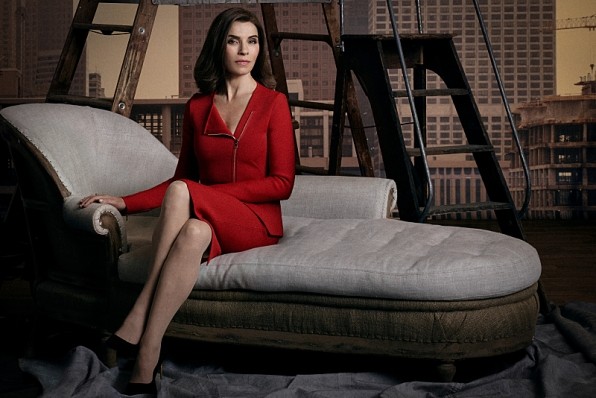 Alicia Florrick's skills at being a lawyer are often untested. She is smart, successful and quite hardworking. However, will this help her law firm survive?
Since the season 7 premiere, fans of the show have witnessed Alicia and Luca's law firm struggle under the weight of financial problems. In the upcoming episode, Alicia will have to face this grim reality. In season 7 episode 13, the lawyer must come up with an idea that establishes her firm's fame, which in turn will help her wade through money problems.
In the latest episode, Alicia (Julianna Marguiles) will take up the case of a client who has been detained wrongfully. She will take his case to Judge Schakowsky (Christopher McDonald) but he isn't interested in re-opening the case. When the two meet, their differing points of view lead to a huge argument and we predict that Alicia may not win this fight.
However, it is of paramount importance that the judge gives Alicia's client a hearing. This will embolden her case and give her law firm the much needed credibility.
Elsewhere in the episode, Diane (Christine Baranski) will be asked to represent the case of a young college student. The emotional student reveals that she has been asked to step down from her role as editor for the campus newspaper to stop her from writing politically charged articles. However, Diane's client is firm and wants to fight for her freedom of expression.
Season 7 episode 13's synopsis, released via TV Guide reads:
"Alicia argues against Judge Schakowsky when she learns that a former bond court client was wrongfully imprisoned. Meanwhile, Diane assists the student editor of a college newspaper when the school threatens to fire her for writing a politically charged article."
"The Good Wife" season 7 episode 13 titled "Judged" airs on Sunday, 24 January at 9pm on CBS. You can live stream the episode via CBS All Access.